Quality Assurance Technician 2 – Metrology and QMS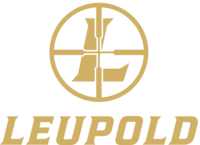 Leupold & Stevens, Inc.
Posted 9 months ago
Quality Assurance Technician 2 – Metrology and QMS
Beaverton, Oregon
Manufacturing
Full-Time
INTRODUCTION:
This is an exciting and dynamic position at Leupold & Stevens in the Quality department, focusing on Metrology and QMS (Quality Management system). The ideal candidate would enjoy working with other people, helping solve problems, implementing/improving various metrology tools, creating/updating process documentation and helping improve the organization. This position requires the willingness and ability to ideally operate/program (we will train the right candidate) a Mahr Contour Tracer and Zeiss CMM (Calypso software). Some knowledge of hard gages, vision systems (optical systems), drawing/GD&T interpretation, Minitab ability to use Excel and a can do attitude.
*Experience with programming a Contour tracer or CMM is strongly preferred, but it is not a requirement
 We are willing to train and mentor a candidate with a good attitude and a hands on machine shop or industrial background. This is a swing position, but some flexibility is available for the right candidate after you get trained. This group is focused on partnering with our team members in production and engineering to help fix problem, implement new inspection equipment and aid in defining processes and updating documents.
JOB SUMMARY:
Depending on assignment, provide team members with audit results and reports for manufacturing, assembly, and QMS processes, provide training and assistance to operators with regard to quality tools and processes, and be an active participant in continuous improvement activities on cross functional teams including quality, operations, and the value stream engineering teams.
Success in this position requires someone:
Detail oriented that can complete tasks accurately and timely
That communicates and collaborates well with team members throughout the organization
That demonstrates excellent flexibility and productivity when priorities change
Who is willing and capable of learning new equipment and software
Effective in ambiguous situations and can figure out solutions to unexpected problems
ESSENTIAL DUTIES AND RESPONSIBILITIES
With occasional direction and assistance from others, has the ability to perform tasks such as:
Conduct QMS, process, and product audits; provide on-the-spot feedback to operators
Create records and reports of audit results
Adhere to audit schedules and notify stakeholders of any changes / updates
Draft revisions to gauge & fixture instructions including photos and detailed processes steps
Make decisions on issues that are not addressed by an existing procedure or work instruction
Modify programs used on program based inspection equipment
Purchase new gauges and inspection equipment when needed
Train operators how to use inspection equipment (Collimators, Air gauges, Micrometers, CMM, etc…)
Respond to operators who need help using inspection methods or confirming measurements
Support QEs with gauge and process studies; Coordinate with production to gather & inspect parts.
Respond to SPC alarms; ensure data integrity, support operators and elevate systemic issues
Participate in problem solving and continuous improvement activities
Follow written procedures and work instructions
Any other duties as assigned by the manager or supervisor
QUALIFICATIONS:
High school diploma or GED required
Associates degree in a technical field or 2 years technical training and 2 years related experience in any of the following areas: machine shop, mechanical assembly, optical assembly, and/or optical systems and components required.  Equivalent combination of education and experience may be considered.
Previous experience with Coordinate Measuring Machine (CMM) including set-up experience preferred.
Previous experience with Optical Measurement Systems (Ram, OGP, etc.) including set-up experience preferred.
Good written and verbal communication skills required
User knowledge of Microsoft computer software products (Excel, Word, Outlook, etc.) required.
Previous experience and use of software applications (Minitab, QCCalc, WinSPC) for effective testing, analysis, and/or test report generation preferred.
Training in the following disciplines:

Gauge usage
Optical Measurement System
Coordinate Measuring Machine (CMM)
Blueprint reading
Geometric Dimensioning and Tolerancing (GD&T)
Internal auditing
Root cause analysis
Corrective and preventive action
Manufacturing process controls
Metrology

ASQ Certified a plus, CQI (Inspector) or CQT (Technician) preferred
ERP / MRP proficiency a plus, Oracle preferred
PHYSICAL DEMANDS:
While performing the duties of this job, the employee is regularly required to stand or sit; manipulate objects, tools, and controls; walk, reach with hands and arms; bend, stoop, kneel, crouch and/or crawl. May be required to lift up to 35 lbs. and lift more than 35 lbs. with assistance. Specific vision abilities required by this job include close vision, peripheral vision, depth perception, the ability to focus, and the ability to distinguish colors. Frequent need to see details at a very close range (within 18 inches of the observer) to inspect for part conformity and/or part defects. The employee will work near and/or with moving mechanical parts, toxic or caustic chemicals, fumes, and airborne particles. Frequent exposure to moderate noise. Reasonable accommodations may be made to enable individuals with disabilities to perform the essential functions.