Tool & Die Maker 1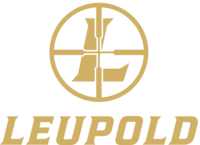 Leupold & Stevens, Inc.
Posted over 2 years ago
Tool & Die Maker 1
Beaverton, Oregon
Manufacturing
Full-Time
JOB SUMMARY:
Analyzes specifications, sets up and operates machine tools, fits and assembles parts. Fabricates, maintains and repairs metalworking dies, cutting tools, jigs, fixtures and gages.
ESSENTIAL DUTIES AND RESPONSIBILITIES:
Sets-up and operates both manual and CNC machine tools (lathe, milling machine and grinder) in order to design and build simple tooling.
Works from blueprints, sketches, models and verbal description in order to build, rebuild, modify, and repair tools, dies, gages and necessary equipment.
Computes dimensions and plan layout and assembly operation. Measures, marks and scribes metal stock for machining.
Fabricates, maintains, modifies and repairs metalworking dies, cutting tools, jigs, fixtures and gages.
Verifies conformance of machined parts to specifications.
Designs and builds simple tools.
Assists tool engineers with design improvements.
Plumbs pneumatic components for fixturing.
Provides required work tools and measurement devices.
Assists with managing projects.
Trains new employees or apprentices.
QUALIFICATIONS:
High school education or equivalent, two years of trade school training and a minimum of two years of related experience. An equivalent combination of education and experience may be considered.
Thorough working knowledge of Tool and Die Making practices, designs and construction, shop mathematics, Geometric Dimensioning & Tolerancing, and metal properties.
Ability to operate standard shop machine tools to tolerances of .0002".
Knowledge of layout, machining and tool assembly procedures.
Previous CNC programming experience is required.
Good interpersonal communication skills.
Previous computer knowledge and familiarity with applicable CAM software required.
PHYSICAL DEMANDS:
Ability to occasionally lift and/or carry greater than 50 pounds with assistance. Performs work standing 80% of working time. Works in machine shop environment with moderate to high noise levels, short deadlines, and occasional overtime. Work involves physical exposure to oils and various cleaning solvents.