Tool Technician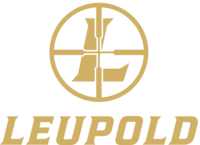 Leupold & Stevens, Inc.
Posted 2 months ago
Tool Technician
Beaverton, Oregon
Manufacturing
Full-Time
For over 100 years, we've manufactured innovative, battle-proven optics products for the world's most relentless hunters, shooters, law enforcement and military professionals. We design, build and test our best-in-class products with a single minded focus - to make sure they'll perform forever.


At Leupold and Stevens we're American to the Core and passionate about what we do. We offer a friendly work environment where innovation, quality, and continuous improvement are our priorities, and where your ideas matter. Our benefits package is amazing – affordable health and dental insurance, a strong commitment to training and professional development including an internal skills development program for all manufacturing team members, a generous tuition reimbursement program, company contributions up to 8% of base pay into a 401K retirement account, profit sharing, and product discounts to name a few.


What You'll Be Doing:
Sets tooling for CNC machines using presetter.
Locates issues and receives parts and or tools to production customers using inventory management system.
Prepares jobs for production floor by ensuring that the job has the correct tooling, adapters and tool offset information.
Uses standard measuring instruments such as calipers, micrometers, height gages, depth micrometers and scales.
Inspects and measures tooling for wear and defects.
Cleans, inspects and maintains tools, equipment, instruments and work area to meet safety requirements.
Identifies and marks tools and equipment using identification tag, stamp, or electric marking tool.
Receives, unpacks, and stores incoming tools, equipment, and supplies.
Requisitions stock to replenish inventory, inputs necessary information into inventory management system.
Procures standard tools, parts and supplies for production floor directly from approved suppliers using electronic systems.
Compares shipping documents against purchase orders to verify merchandise received from suppliers.
Processes requests for tool fabrication, repair, and sharpening.
Other duties as assigned.

Skills and Experience You'll Need:
High school education or equivalent and minimum two years of tool crib or related experience.
An equivalent combination of education, training and/or experience may be considered.
Good manual dexterity and hand/eye coordination.
Ability to read blueprints.
Good organizational skills.
Applied knowledge of tooling practices and applications.
Experience operating a pallet forklift preferred.
Experience using Microsoft Office and computerized inventory systems.

Physical Demands:
While performing the duties of this job, the employee is regularly required to stand or sit; manipulate objects, tools, and controls; walk, reach with hands and arms; stoop, kneel, crouch and/or crawl. May be required to lift up to 20 lbs. and lift more than 20 lbs with assistance. Good visual acuity. The employee will work near and/or with machinery and chemicals. Reasonable accommodations may be made to enable individuals with disabilities to perform the essential functions.