Digital Marketing Specialist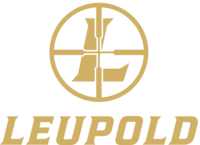 Leupold & Stevens, Inc.
Posted over 1 year ago
Digital Marketing Specialist
Beaverton, Oregon
Marketing
Full-Time
DIGITAL MARKETING SPECIALIST JOB SUMMARY:
The Digital Marketing Specialist will work with the Digital Marketing Manager to conceptualize, execute, and deliver engaging content across all digital platforms in order to support brand, product, and sales activities. The ideal candidate will have a broad range of digital skills that they will use to enhance Leupold's web, SEO, and electronic communications strategy.
DIGITAL MARKETING SPECIALIST ESSENTIAL DUTIES AND RESPONSIBILITIES:
Collaborate with the Digital Marketing Manager and Director of Marketing to conceptualize and execute on the brand's digital strategy
Implement and manage marketing media on Leupold.com website
Design effective blog articles using videos, photos, and written content to engage core customer
Perform basic web design and light HTML code tasks
Optimize copy and landing pages for search engine optimization (SEO)
Perform ongoing keyword discovery and expansion of keyword opportunities
Research and implement new SEO recommendations on Leupold.com
Develop and implement a cohesive link building strategy
Recommend changes to website architecture, content, and other factors to improve SEO and UX
Analyze and report on overall website data and trends
Design, develop, and implement email marketing campaigns and automations
Oversee and monitor Leupold email list, identifying opportunities for engagement and growth
Ensure that all email campaigns are in conformity with current email best practices in the industry
Monitor and report on email campaigns in order to guide improvements
Research, identify, and examine digital trends and provide recommendations for new opportunities
DIGITAL MARKETING SPECIALIST QUALIFICATIONS:
A keen eye for detail
Excellent verbal and written English communication skills
Experience with basic SEO and best practices
Familiarization with website analytics and optimization tools (e.g, Google Analytics)
Basic knowledge of HTML, CSS, and JavaScript
Experience with email management platforms
Passionate about digital content, data, and the outdoor industry
Outstanding ability to think creatively, strategically, and identify and resolve problems
Strong organizational, time management, and analytical skills
Must demonstrated the ability to develop and maintain strong working relationships with cross-functional teams
Familiar with industry trends and products
Willingness to embrace change and to adapt strategies quickly
Degree in Digital Media, Marketing, or similar is preferred (or proven work experience in lieu of degree).
Prior experience in content marketing, content growth or SEO
DIGITAL MARKETING SPECIALIST PHYSICAL DEMANDS:
Working primarily in an office environment with consistent computer use. Occasional travel domestically (estimated 10%). Working extended hours as necessary.