Graphic Designer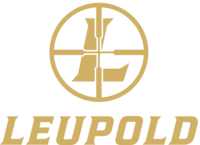 Leupold & Stevens, Inc.
Posted 3 months ago
Graphic Designer
Beaverton, Oregon
Marketing
Full-Time
JOB SUMMARY:
Develops and produces visual solutions to meet the specific commercial or promotional needs of the company including packaging, displays, or logos, using a mix of creative skills and commercial awareness.
ESSENTIAL DUTIES AND RESPONSIBILITIES:
Provides input on visual communications materials in support of multi-tiered, diverse markets. Maintains basic knowledge of industry trends and Company markets and products.
Delivers creative input on concepts and themes related to a wide range of marketing materials to support the marketing plan.
Gathers information and data from a variety of internal and external resources to clarify design issues and redefine designs to meet the constraints of cost, time and project objectives.
Develops materials included printed advertising materials, packaging, POP-displays, logos, and graphical components and layouts for Company internet and intranet sites.
Utilizes a wide range of media including photography, illustration and computer aided design to create graphic designs, concepts and sample layouts.
Communicates with vendors on all phases of design, development, layout, final review and production.
Keeps abreast of developments in design and technology advancements.
REQUIREMENTS:
Four year degree in art, graphic design, or related field and 1-2 years of experience in the graphic design field. An equivalent combination of education and experience may be considered.
Ability to develop creative solutions to many different types of marketing communications projects.
Knowledge of advertising media including print, broadcast, electronic, point of sale trade show and packaging.
Ability to apply layout principles and esthetic design concepts.
Familiarity with shooting and hunting sports preferred.
Ability to coordinate multiple tasks with varying timelines and priorities.
Strong oral and written communication skills in order to effectively communicate with a broad range of internal and external customers.
Experience with PowerPoint, Word, Excel and Outlook, and other job specific graphics software.
PHYSICAL DEMANDS:
Ability to lift 20 pounds and sit for long periods of time. Close vision ability, strong color recognition and ability to adjust focus.