Inventory Control Specialist 1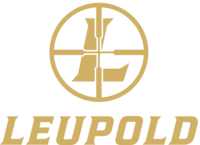 Leupold & Stevens, Inc.
Posted 7 months ago
Inventory Control Specialist 1
Beaverton, Oregon
Warehouse
Full-Time
JOB SUMMARY:
Performs a variety of basic routine inventory control management activities, including picking, transacting, counting, packaging, shipping, receiving, and distribution of inventory and material. Acts as the direct interface for the Inventory Control Departments with other functional areas of the Company.
ESSENTIAL DUTIES AND RESPONSIBILITIES:
Receives, unpacks, and verifies incoming shipments and routes to appropriate location.
Inspects, reports, and documents damages, shortages and/or other errors to appropriate lead.
Accurately performs cycle counts
Transports, transacts, weighs, counts, packages and labels materials.
Proficient in use of job specific equipment, technologies, and software solutions.
Works on department and interdepartmental projects and assignments.
Actively seeks feedback and opportunities to learn new skills and improve performance.
Other duties as assigned.
QUALIFICATIONS:
Must demonstrate basic math skills, including numeric & alpha numeric organization.
Preferred one year Inventory Control or relevant experience.
Follow inventory management guidelines using FIFO practices at all times.
Demonstrated ability to multi-task, prioritize work load, and show initiative while meeting quality standards.
Demonstrated ability to follow written and verbal instructions. Excellent attention to detail.
Demonstrated ability to communicate effectively verbally or via email, while providing excellent customer service.
Strong interpersonal skills including the ability to work effectively with all team members
Strong problem solving skills.
Consistently behaves in a manner that is consistent with the L&S Core Values
Basic excel skills, including the ability to open and use existing excel files.
Excellent attendance, punctuality, and demonstrated ability to perform assigned work activities.
PHYSICAL DEMANDS:
Work takes place in a fast-paced manufacturing work environment. Work activities performed while standing. Ability to frequently Bend, Twist, Walk up Ladder. Lift & move up to 50 lbs. individually and more with assistance. Work involves daily deadlines, interruptions, and overtime when needed to support customers. Specific vision abilities include color, close, peripheral, depth perception, and the ability to adjust focus.