Director, Distribution Center Operations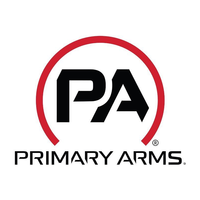 Primary Arms, LLC
Posted 6 months ago
Director, Distribution Center Operations
Houston, Texas
Corporate
Full-Time
We sell weapons and weapons accessories.
Primary Arms is seeking a seasoned, highly motivated, experienced and results oriented Director, Distribution Center Operations to oversee the distribution center operations. At Primary Arms, we pride ourselves on working hard, enjoying what we do, and exceeding our customers' expectations. At Primary Arms, we enjoy a business casual dress code, competitive pay and benefits, making us an attractive choice for the right candidates. We also have an exceptionally generous employee purchase plan.


The Director, Distribution Center Operations will be responsible for all functions of ensuring products are received, made available, picked, packed and shipped to ensure the highest level of service to our customers.
This is a full-time position with daytime and early evening hours. Some non-standard work shifts may be required.


Duties & Responsibilities
Development of staff, supervisors, and managers
Analyzes and reports to COO on team status, performance metrics, opportunities and challenges
Develops and implements systems, processes, and policies to enhance efficiency and effectiveness of our fulfillment process and increase productivity
Management of staffing and scheduling
Ensures accuracy of inventory at all times
Management oversight and coordination of timely product receiving, product organization, capacity and storage of product in distribution center
Identifies possible risks and resolves issues relating to fulfillment, order management and supply chain and inbound/outbound shipping that may have significant impact on the business
Management and refinement of safety program
Develops and manages distribution center Key Performance Indicators which drive results to improve safety, productivity, accuracy for internal and external customer service satisfaction
Negotiate agreements with vendors
Initiate and coordinate major distribution center operations projects
Monitor and provide advice on carrier performance in terms of Service Level Agreements, lost packages and overall cost/service offering
Experience/Education
Bachelor's degree
At least 7+ years in a management role for high package volume pick, pack and ship fulfillment center and general distribution center management
Demonstrated success in the management of third-party providers in areas of distribution center operations, value added services and transportation
Change Management, including products and process
Proven record of effective distribution management with a catalog or retail enterprise in a high-volume environment
Experience implementing and maximizing the use of WMS.
Knowledge of industry best practices and technologies (such as WMS/CRM/ERP systems)
Oversight of light manufacturing and assembly experience is a plus
Skills & Qualifications
Must be task/results oriented and provide leadership of the same
Must possess continuous improvement mindset
Ability to provide leadership, motivate and mentor all levels of staff
Thorough understanding of distribution center cost structure
Ability to interpret cost build up, trends, and monthly financial reports
Highly collaborative leadership style
Proficient in Windows environment and Microsoft Office (Excel, PowerPoint, Word, etc.)
Must have working knowledge of Federal and local OSHA regulations
Must have excellent communication skills; both formal and informal
Must have ability to communicate effectively at all levels of the organization
Exceptional project management skills
Ability to multitask