Engineering Administrative Assistant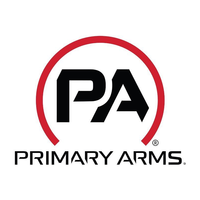 Primary Arms, LLC
Posted 5 months ago
Engineering Administrative Assistant
Houston, Texas
Corporate
Full-Time
Job Overview

The Engineering Administrative Assistant provides support to Engineering staff by organizing, collecting, formatting, and communicating engineering information and processes. Effectively communicate/transmit engineering documents, files, designs, BOMs and processes across departments, to management and to outside vendors. At Primary Arms, we pride ourselves on working smart, enjoying what we do, and exceeding our customers' expectations. We enjoy a business casual dress code, competitive salary and benefits (including paid holidays) and generous employee discounts.

This is a full-time position with predominantly daytime hours. Some non-standard work shifts may be required.

Responsibilities and Duties:
Collects, reviews, and analyzes complex and/or confidential data
Prepares reports, charts, budgets, BOMs and other presentation material
Provides high level administrative support in a variety of functions to Engineering staff including but not limited to:

Coordinates daily calendars
Schedules and coordinates meetings, travel, and other activities
Facilitates internal communication (e.g., distributes information and schedules presentations)
Takes thorough notes during meetings; includes capturing action items, ownership, and deadlines
Responds to or routes non-routine or confidential inquiries from external or internal sources with correspondence or other messaging
Create and maintain computer and paper-based filing and organization systems for records, reports, documents, etc. 
Compile, copy, sort, and file records of office activities, business transactions, and other activities. 

Maybe required to communicate with external sources on topics that are technical in nature or may have to overcome a language barrier to get information across.
Work with legal staff and patent attorney to draft up and file patents. Track progress of patents and aid in patent searches as needed.

Skills and Qualifications:
MS Office skills (Word, Excel, Outlook, PowerPoint)
Ability to work independently
Professional phone etiquette
Professional email writing
Interpersonal communication
Dependability
Problem solving
Time management
Adept in Technology
Verbal & Written Communication
Organization
Resourcefulness
Detail-Oriented
Adequate knowledge of patent system
Ability to evaluate potential problems and technical issues and develop solutions
Ability to participate in project design meetings and propose improvements, if necessary
Ability to plan and manage team goals, project schedules and new information
Demonstrated experience in taking initiative, ownership of job responsibilities, and making appropriate decisions to complete tasks.
Adequate knowledge of firearms and optics
Excellent knowledge of and proficiency in Microsoft suite of products.
Ability to organize and perform under strict deadlines and changing priorities.
Project engineering assistance experience such as standardized workflow processes, project development and lifecycle administrative support.

Physical Requirements:
Prolonged periods sitting at a desk and working on a computer.
Must be able to lift up to 15 pounds at times.