Fraud Detection Associate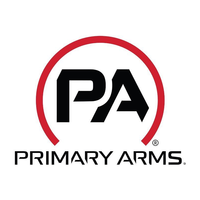 Primary Arms, LLC
Posted 5 months ago
Fraud Detection Associate
Houston, Texas
Corporate
Full-Time
Job Overview
The Fraud Detection Associate is responsible for performing fraud prevention related duties on a professional level and works closely with senior manager. This position carries out responsibilities in the following functional areas:  performance of day-to-day fraud identification/prevention operations.

Responsibilities and Duties
Prevent fraudulent transactions by using investigative and analytical techniques.
Work in NetSuite platform to accept Pending CyberSource approval orders.
Monitor Payment Holds in NetSuite to make sure customer orders will be shipped out the same day.
Work ON HOLD status Gift Card transactions to make sure customer orders will be shipped out the same day.
Manage override payment holds in NetSuite to make sure that orders are shipped out the same day as ordered.
 Help and Investigate with Security Manager RMA orders and returns.
 Clear Orders in CyberSource and NetSuite to maximize productivity at Primary Arms.
Call customers to verify their orders and make sound judgement to accept or reject order.
Compliance checks to ensure magazines and ammo orders are shipped to non-restrictive states.

Skills and Qualifications
 One (1) or more years in a position which requires heavy documentation and compliance
 Proficient in use of PC and Microsoft Office
 Excellent interpersonal/communication
 Excellent analytical and problem solving
 Ability to work with cross-functional teams
 Strong attention to detail
 Highly organized
 Ability to work independently

Dependability
Excellent time management skills
Excellent documentation skills
Excellent oral, written and interpersonal skills

Other Duties
Please note that this job description is not designed to cover or contain comprehensive listing of activities, duties or responsibilities that are required of the employee for this job. Duties, responsibilities and activities may change at any time with or without notice.