Purchasing Agent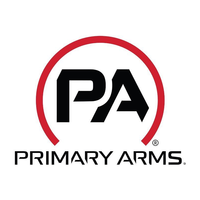 Primary Arms, LLC
Posted 8 months ago
Purchasing Agent
Houston, Texas
Corporate
Full-Time
We sell weapons and weapons accessories.
We are Primary Arms, and we're looking for a Purchasing Agent.


At Primary Arms, we pride ourselves on working hard, enjoying what we do, and exceeding our customers' expectations. We enjoy a business casual dress code, competitive pay and benefits, making us an attractive choice for the right candidate.


This is a full-time position which, upon occasion, may require some work in the evenings or on weekends.


Duties and Responsibilities:
Creates purchase orders and ensures they are communicated to the vendors.
Verifies purchase order accuracy and receives confirmation of accuracy from the vendor.
Tracks upcoming ETAs for promotional buys.
Communicates all cost discrepancies/discontinued product announcements to the Merchandising team.
Manages past due purchase orders in a timely manner.
Works daily with Customer Service to resolve any product backorder issues.
Works with Accounting Department to resolve any invoice discrepancies in a timely manner.
Ensures we are optimizing our direct buying resources while maintaining inventory levels and utilizing distribution channels to fill any gaps.
Analyzes and troubleshoots demand related issues in a timely and accurate manner.
Works to achieve continuous overall margin improvement.
Achieves and maintains in-stock rates while reducing out of stock items
Monitors and maintains optimal inventory levels while meeting fulfillment rate expectations.
Continuously develops buying skills (the right inventory at the right time).
Stays within open to buy dollars.
Perform other related duties, as needed, within the Primary Arms team

Required Qualifications:
MUST have strong Excel Skills and ability to analyze data to make purchasing decisions.
3 + years of experience forecasting and purchasing inventory (retail experience strongly preferred)
3 + years of experience expediting Purchase Orders to reduce out of stock products
2 + years of negotiating product cost and payment terms
Ability to multi-task
Strong written, verbal, interpersonal and social skills (including ability to establish relationships with supplier and PA team members)
Ability to work independently with minimal supervision
Have strong organizational skills and time management
Team Player – Must have a "We" attitude in the workplace