Customer Service Representative Supervisor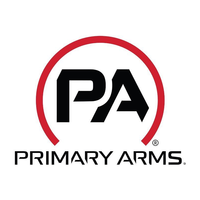 Primary Arms, LLC
Posted over 2 years ago
Customer Service Representative Supervisor
Houston, TX
Customer Service
Full-Time
Primary Arms, LLC


Customer Service Representative Supervisor (Houston, TX)


Primary Arms, LLC, in Houston, Texas, is currently seeking a Customer Service Representative Supervisor for a full-time opportunity.


This position oversees all employees of the Customer Service Representatives and is responsible for ensuring compliance with Federal regulations.


Responsibilities include assessing customer service staff activities, providing regular performance-related feedback, and monitoring daily activities of customer service operations.


This is an in-house full-time position with predominantly daytime hours. Extended hours are required during high volume and holiday seasons.


Customer Service Representative Supervisor Job Duties and Responsibilities:
Oversees a team of assigned customer service representatives and ensures they comply with company guidelines particularly related to quality of service.
Ensures that representatives are informed about changes to company products and services.
Collects data and prepares reports on customer complaints and inquiries.
Strategizing and monitoring daily activities of customer service operations.
Carries out supervisory responsibilities in accordance with the organization's policies and applicable laws.
Assisting customer service staff with duties where required.
Keeps immediate supervisor promptly and fully informed of all problems or unusual matters of significance and takes prompt corrective action where necessary or suggests alternative courses of action which may be taken.
Responsibilities include safety, training employees, maintaining documentation, planning, assigning, and directing work.
Interfaces with manager to ensure smooth coordination of scheduling and maximization of schedule adherence; identifies needs and receives direction on real-time staffing increases or decreases.
Performs other duties and responsibilities as required or requested within the Primary Arms team.
Required Skills:
Bachelor's Degree in Business Management, Administration, or a related field.
Three+ (3+) years related experience
Three (3) or more years retail and/or e-commerce experience
Proficient in use of PC and Microsoft Office
Excellent interpersonal/communication skills
Excellent analytical and problem solving
Ability to work with cross-functional teams
Strong attention to detail
Highly organized
Ability to work under pressure and meet deadlines
Desired Skills:
Extensive knowledge of the AR-15 platform
Knowledge of the AK platform
NetSuite experience
Must be 21 or over in order to be considered.


Background check and drug screen will be performed.

Location: Houston, Texas


Compensation: Pay based on experience.


Please do not apply if you are under 21.
No phone calls, please.
Principals only. Recruiters, please don't contact this job poster.
Do NOT contact us with unsolicited services or offers.

About Primary Arms, LLC:


Primary Arms was started in 2007 with one goal: to provide firearms owners with high quality optics at affordable prices. We serve that goal every day by innovating new ways to save people time and money as they shop for accessories for their rifles and other firearms. We ship quickly, and provide the best customer service you can find.