NetSuite Administrator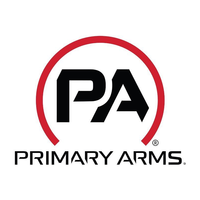 Primary Arms, LLC
Posted 1 month ago
NetSuite Administrator
Houston, Texas
IT
Full-Time
Job Overview

The NetSuite Administrator is responsible for providing business solutions within NetSuite ERP and other software solutions used for different industry verticals of business. This position carries out responsibilities in the following functional areas: NetSuite ERP management, develop workflows, set up and configure NetSuite native solutions, troubleshooting complex issues, work with developers to provide technical support for the customization, and communicate the progress of projects.

Responsibilities and Duties

The successful candidate must demonstrate proficiency in the following areas:
Help customers for automating and customizing the backend NetSuite ERP processes as needed to meet needs of business.
Work with development team to provide technical support for the development and maintenance of existing and/or new customization in NetSuite.
Analyze the need of customization for the business solutions using APIs or third-party tools.
Work on interdepartmental KPI, customize reports and saved searches to setting up dashboards and finding opportunities to highlight the improvement areas.
Should work on client side to solve technical problems, help client to test and roll out new NetSuite upgrades, NetSuite enhancements, application releases and system integration based on user/client requirements.
Review changes with management and perform required updates prior to rolling out the solution to Production environment.
Provide technical solution-oriented support to Customers for NetSuite accounting, fix asset module, advance revenue management and manufacturing projects.
Ability to work on multiple projects simultaneously, Excellent verbal and written communication skills and quick response to customer is expected.

Skills and Qualifications
Minimum 4 years of experience on NetSuite ERP is required.
Ability to setup, configure and customize advance workflows, assembly and matrix items setup, NetSuite Advance Accounting Module, Fix Asset Module, CRM, Demand planning and Forecasting and Budgeting.
Ability to design dashboards using portlets or any custom KPI for user roles set up in NetSuite.
Hands of experience of warehouse management system, NetSuite advance accounting, NetSuite CRM, marketing, and hands on proven experience for the business processes execution is required.
Hands on experience to customize workflows, deep technical understanding of native Netsuite features, performance management, and performance improvement techniques is required.
Third-party SaaS platform integration experience with NetSuite is required. 
Hands on Experienced and ability to troubleshoot major/minor NetSuite backend technical incidents, exposure to script debugging techniques is required.
Experienced in Celigo/Boomi, WMS Systems or similar third-party products is required.
Bachelor's degree in Engineering, Computer Science is required. Master's degree in information Technology/Computer Science is a plus

Relationships:
Customers, Technology partners and Technology team
Works with Customer to execute business projects for the departments.
Follows the strategical execution plan to develop the technical solution for the project, coordinates with QA/QC for testing and bug resolution.
Recommends the technical solution to the best of the knowledge and work on POC (Proof of Concept), as needed
Joins brainstorming sessions, team meetings and executive meetings as needed.
Works as Admin and functional stakeholder in the project to help work and help develop custom backend scripts or business modules, as needed.
Helps customers operations with performance tuning of web services, provide reports/saved searches and solve technical painpoints working with team/independently.
Works with other customers technical support teams for any unexpected outages or issues

Other Duties
Please note that this job description is not designed to cover or contain comprehensive listing of activities, duties or responsibilities that are required of the employee for this job. Duties, responsibilities and activities may change at any time with or without notice.

Benefits
401(k)
401(k) matching
Dental insurance
Disability insurance
Employee assistance program
Health insurance
Life insurance
PTO
Vision insurance