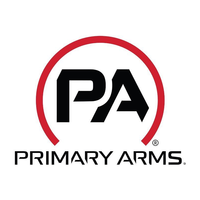 Primary Arms, LLC
Posted 9 days ago
NetSuite Developer
Houston, Texas
IT
Full-Time
We are Primary Arms, and we're looking for a NetSuite Developer for our exciting e-commerce and retail environment. At Primary Arms, we pride ourselves on working hard, enjoying what we do, and exceeding our customers' expectations. At Primary Arms, we enjoy a business casual dress code, competitive pay and benefits, making us an attractive choice for the right candidate.

This is a full-time position with daytime and early evening hours. The position reports to our Director of Technology. Some non-standard work shifts may be required.

Key Responsibilities:
The successful candidate must demonstrate proficiency in the following areas:
Automating and Customizing the backend NetSuite ERP processes as needed to meet needs of business. Ability to customize advance workflow, new customization with SuiteScript 2.0
Development and maintenance of customize NetSuite applications developed with SuiteScript 1.0
Development of customize business solutions using APIs and third-party tools.
Development of custom interdepartmental KPI, customize reports and saved searches. Ability to design dashboards using portlets or any custom KPI.
Development, functional testing, and business process oriented approach to rollout customizations, custom objects, new enhancements, application releases and system integration based on user/business needs.
Review changes with management and perform required updates prior to rolling out the solution to Production environment
Developing, documenting and following formal policies, protocols for changes, performance monitoring for NetSuite Enterprise Account
Assisting with the preparation of the project status report, project timeline and project budget
Ability to work on multiple projects simultaneously, Excellent verbal and written communication skills

Required Business Skills/Qualifications and Experience:
Fundamental knowledge of warehouse management system, accounting and ERP business processes is required
Hands on experience to customize NetSuite backend problems using SuiteScripts 1.0/2.0 and knowledge of workflows, Suitesolutions, Suitepromotions is required
Hands on experience with user event, schedule script, restlets and have ability to quickly customize the script for business issue is required
Third-party SaaS platform integration experience with NetSuite is required.
Experienced in NetSuite Dashboard design and required to customize KPI for the executive staff, directors and managers.
Experienced and hands on knowledge of ITIL processes, worked with technology team members to implement project using agile methodology is required
Hands on Experienced and ability to troubleshoot major/minor NetSuite backend technical incidents, exposure to script debugging techniques is required.
Experienced in Suite Commerce Advance (SCA) is plus
NetSuite Development Certification/s is plus
Bachelor degree in Engineering, Computer Science is required. Master degree in Information Technology/Computer Science) is a plus
2-4 years of experience in programming, IT Project Management and NetSuite ERP & Accounting

Background check and drug screen will be performed.

About Primary Arms, LLC:

Primary Arms was started in 2007 with one goal: to provide firearms owners with high quality optics at affordable prices. We serve that goal every day by innovating new ways to save people time and money as they shop for accessories for their rifles and other firearms. We ship quickly, and provide the best customer service you can find.