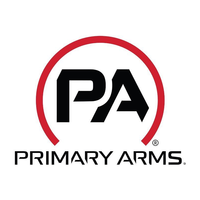 Primary Arms, LLC
Posted 10 days ago
NetSuite Technology Director
Houston, Texas
IT
Full-Time
Job Description
Primary Arms is seeking a seasoned, highly motivated, experienced, results oriented, and degreed NetSuite Technology Director. At Primary Arms, we pride ourselves on working smart, enjoying what we do, and exceeding our customers' expectations. We enjoy a business casual dress code, competitive salary and benefits, making us an attractive choice for the right candidates. Also, we have an exceptionally generous employee purchase plan.

This is a full-time position with occasional non-standard working hours that may be required.

Qualifications & Job Duties
Coordinates and manages ERP implementation for multiple PA customer accounts.
Partners with business and leadership team for the ERP execution and optimization road map for the existing or new NetSuite accounts.
Responsible for ERP cloud service partners integrations including third party integrations with NetSuite.
Directs and oversees the Technology Team.
Manages PA customer accounts and works with business teams to understand business requirements, provides solutions for ongoing challenges and collaborates with PA NetSuite Technical consultants to execute the right solutions by providing technical development or support for projects.
Works closely with CEO and CTO of PA Software to develop new business.
Actively participates in project execution meetings to deliver solution based on business requirements.
Takes ownership for managing the website security and security for the NetSuite ERP systems. Proactively develops strategic security solutions.
Participates in strategic and budgetary planning process and facilitates team meetings.
Manages all Oracle NetSuite ERP end-user technical and functional training, escalations, new project/support incidents/requests for multiple accounts/customers of PA.
Approves and oversees all NetSuite upgrades, updates and technical patches.
Manages Disaster Recovery and Business Continuity processes for the multiple accounts of PA.
Expertise in NetSuite Accounting is required for this position.

This job description is not intended to be an exhaustive list of all duties or responsibilities associated with the job. Other job-related duties may be assigned.

Benefits:
401(k)
401(k) matching
Dental insurance
Disability insurance
Health insurance
Life insurance
PTO
Vision insurance

Background checks and drug screen will be performed.
Principals only. Recruiters, please do not contact this job poster.
Do NOT contact PA with unsolicited services or offers.
No phone calls, please.

Company Description
Primary Arms was started in 2007 with one goal: to provide firearms owners with high quality optics at affordable prices. We serve that goal every day by innovating new ways to save people time and money as they shop for accessories for their rifles and other firearms. We ship quickly, and provide the best customer service you can find.