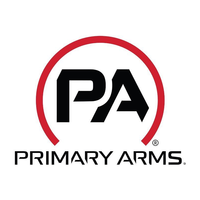 Primary Arms, LLC
Posted 22 days ago
Marketing and Event Coordinator
Houston, Texas
Marketing
Full-Time
The Marketing and Event Coordinator is responsible for assisting with trade show coordination from conception to clean up. This individual must be well organized, have the ability to coordinate tradeshows & events; coordinate affiliate & influencer marketing, giveaways and other marketing projects as assigned from time to time. At Primary Arms, we pride ourselves on working hard, enjoying what we do, and exceeding our customers' expectations. At Primary Arms, we enjoy a business casual dress code, competitive pay and benefits, making us an attractive choice for the right candidates. We also have an exceptionally generous employee purchase plan.


Responsibilities and Duties
Maintains trade show calendar of all Marketing and Sales events
Coordinates, plans, schedules, and oversees project assignments for trade show events
Researches and recommends additional events and community outreach programs
Ensures that marketing materials and samples are prepared for shipment
Ensures that contracts and payments are made on time
Works with cross-functional teams to ensure Give-Aways are planned, prepared, and executed on time and in accordance to Company standards
Maintains editorial contact list and arranges sample shipments to editors as identified by Brand Marketing Manager
Communicates to stakeholders on schedules and progress of projects
Collaborates in creating promotional materials, sales materials, and product displays
Ensures work performed properly presents brand image, meets Company standards for quality and cost effectiveness, and is completed in accordance with established Company procedures and project deadlines
Provides support as needed to Brand Marketing Manager and demonstrates flexibility in daily projects/work plan
Other Marketing duties, as assigned
Other tasks, as assigned, within the Primary Arms Team

Skills and Qualifications
A Bachelor's Degree or equivalent experience (in lieu of degree, must have 3+ years' experience in project planning, brand marketing and event coordination)
3+ years of project planning, brand marketing
Project management experience a big plus
Firearms enthusiast is a must; firearms industry experience preferred
Ability to understand our industry, marketplace, including competition, consumer behavior/demands and demographics
Strategy and execution of event planning
Proficient with MS office products
Highly organized and detailed
Must have a firm grasp on brand positioning, project planning and organization with a creative mindset
Must have the ability to adjust workloads and stay calm under tight deadlines
Excellent communication and teamwork skills
Demonstrates solid business acumen in project management, customer relations and presentation skills
Results-driven attitude
Knowledge of website design, collateral development, photography/video and packaging a plus.
Familiarity with latest marketing trends and best practices
Assists with all aspects of marketing and able to work well in a fast-paced environment

Company Description
Primary Arms was started in 2007 with one goal: to provide firearms owners with high quality optics at affordable prices. We serve that goal every day by innovating new ways to save people time and money as they shop for accessories for their rifles and other firearms. We ship quickly, and provide the best customer service you can find.