Social Media & Forum Moderator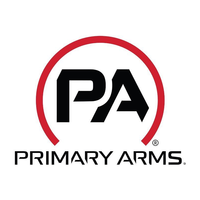 Primary Arms, LLC
Posted 12 months ago
Social Media & Forum Moderator
Houston, TX
Marketing
Full-Time
Primary Arms, LLC. is one of the fastest growing companies in the outdoor sports and firearms industry. We are looking for an on-site Social Media & Forum Moderator, with extensive firearms and optics/sights knowledge, who is available for immediate hire in Houston, TX. At Primary Arms, we pride ourselves on working hard, enjoying what we do, and exceeding our customers' expectations. This is an exciting opportunity for a firearms enthusiast! We enjoy a business casual dress code, competitive pay and benefits, making us an attractive choice for the right candidate. We also have an exceptional employee purchase plan.


The Social Media & Forum Moderator is responsible for attracting and interacting with our core consumers, growing our brand awareness through our on-line communities that include the top social media channels and forums. The Social Media & Forum Moderator will work closely with influencers and brand advocates. The goal is to achieve superior customer engagement, website traffic and revenue by strategically exploiting all aspects of the social media marketing roadmap.


This is a full-time position with daytime and early evening hours. Some non-standard work shifts may be required.


This is an in-house position, at our offices located in Houston, TX.


This position predominantly carries out responsibilities in the following functional areas: ​


Responsibilities and Duties
Manages all social media channels (Facebook, Twitter, Instagram, YouTube, Pinterest, LinkedIn) and forums (Sniper's Hide, M4 Carbine, ARFCOM, Calguns.net) for the Primary Arms brand


Builds and execute social media strategy through competitive research, platform determination, benchmarking, messaging and audience identification


Generates, edits, publishes and shares daily content (original text, images, video) that builds meaningful connections and encourages community members to take action


Builds content calendars and content creation


Develops, plans and executes sweepstakes


Monitors all internet activity in relation to Primary Arms social network


Optimizes company pages within each platform to increase the visibility of company's social content


Identifies opportunities with influencers to promote brand awareness


Moderates all user-generated content in line with the moderation policy for each community


Collaborates with vendor partners, affiliates and influencers


Continuously improves by capturing and analyzing the appropriate social data/metrics, insights and best practices, and then acting on the information


Collaborates with other departments (merchandise, customer service, sales, etc) to manage reputation, identify key players and coordinate actions


Represents company at media events and network to build relationships


Attends trade shows and business events


Other tasks, as assigned, within the Primary Arms Team


Skills and Qualifications


The incumbent must demonstrate proficiency in the following areas:


2 years' college or direct social marketing experience


Must have 2 to 3 years of proven working experience as a social media specialist


Must have experience with firearms forums


Excellent consulting, writing, editing (photo/video/text), presentation and communication skills


Graphic skills a plus – Adobe Suite (Photoshop, Illustrator, Premeire)


Demonstrable social networking experience and social analytics tools knowledge


Knowledge of online marketing and good understanding of major marketing channels


Positive attitude, detail and customer oriented with good multitasking and organizational ability


Ability to work well with cross functional teams


Comfortable being on live broadcasts


Ability to work with a diverse group of individuals and prioritize work


Firearms knowledge (in-depth AR-15, AK-47, Optics, Sights) required


Compensation: Pay based on experience.


Please do not apply if you are under 21.


Please do not apply if you do not have extensive firearms (AR-15 & AK-47 platform) and optics/sights knowledge.


Principals only. Recruiters, please don't contact this job poster.


Do NOT contact us with unsolicited services or offers.


No phone calls, please.


About Primary Arms, LLC:


Primary Arms was started in 2007 with one goal: to provide firearms owners with high quality optics at affordable prices. We serve that goal every day by innovating new ways to save people time and money as they shop for accessories for their rifles and other firearms. We ship quickly, and provide the best customer service you can find.