Web Content Specialist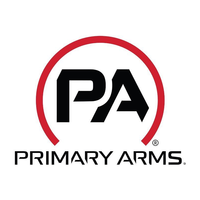 Primary Arms, LLC
Posted over 1 year ago
Web Content Specialist
Houston, Texas
Marketing
Full-Time
The Web Content Specialist helps to build the voice of Primary Arms through copywriting, editing, and web updates. This individual is part of Primary Arms' Inbound Marketing team, working alongside a Content Supervisor to grow the company's online traffic.

To achieve this goal, the Web Content Specialist will conduct keyword research based on consumer shopping behavior, applying these keywords to products and categories to enhance the browsing experience. This individual will also work with firearms media partners to promote Primary Arms content (via product reviews, guest posts, etc.)

To succeed in this position, a qualified applicant must be a quick, capable writer with an extensive knowledge of the firearms industry. Many tasks will require a comprehensive understanding of firearms products, brands, and technologies, so the Web Content Specialist must show a passion for firearms, backed by deep subject-matter research.

If you are a skilled writer with an analytical mind and a strong interest in guns and gear, this position is the perfect way to get started in the firearms industry.

Please note that this job description is not designed to cover or contain comprehensive listing of activities, duties or responsibilities that are required of the employee for this job. Duties, responsibilities, and activities may change at any time with or without notice.

Duties and Responsibilities
Organize, Draft, Edit, and Polish Primary Arms Content
Conduct Site Keyword Research
Apply Keywords to Retail Products and Categories
Develop Backlink Strategy with Firearms Media Outlets
Research Emergent Products and Technologies in the Tactical Goods Industry
Assist the Content Team by Writing Product Descriptions and Optimizing Page Titles, URLs, and Meta Descriptions

Required Qualifications:
Extensive Firearms Knowledge
Strong Communications Skills
Outstanding Drafting Technique: Organizing, Drafting, Editing, and Polishing
Strong Independent Research Skills
High-Productivity Work Ethic with Strong Creative Drive
Experience with Microsoft Office products
Positive, Upbeat Personality – Willing to hear constructive feedback and accommodate dissenting opinions
Bachelor's Degree in Business, Marketing, Communications, Journalism, or English

Preferred Qualifications:
Knowledge of Primary Arms Optics Products
Knowledge of best SEO practice
2+ Years of Product-focused Copywriting Experience
Basic Knowledge of HTML and CSS
Avid Follower of Firearms News/Media

Company Description
Primary Arms was started in 2007 with one goal: to provide firearms owners with high quality optics at affordable prices. We serve that goal every day by innovating new ways to save people time and money as they shop for accessories for their rifles and other firearms. We ship quickly, and provide the best customer service you can find.