Assembler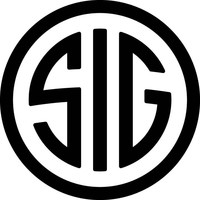 Sig Sauer, Inc.
Posted 7 months ago
Assembler
Newington, NH
Assembly
Full-Time
*Regular on-site attendance/punctuality is a necessary function of this position.
*May be required to work in other functional areas and/or facilities depending on business needs.
*Assemblers are responsible for all department-related tasks as directed by the department Lead/Supervisor or an appointed representative.  
*Product assembly includes, but is not limited to, piece part preparation, slide assembly, frame assembly, configuration modification, handgun assembly, product packaging, and magazine assembly.  
*All assembly assignments will be completed through the interpretation and comprehension of written and verbal instructions.  
*Small hand tools and machinery used in these endeavors require manual dexterity and basic safety awareness.
*Perform cutting/destroying of scrapped firearms and dispose of related material.
*Perform basic maintenance on machinery used by the department (bead blast units, cutting saw, and/or chop saw).
*Ensure the work area is in accordance with the 5S program.
*All employees are responsible and accountable for their personal performance. Advancement is achieved through personal merit and performance continuously beyond the expectations of the current grade level. 
Skills & Abilities:
*Ability to add and subtract two-digit numbers and to multiply and divide with 10's and 100's.  
*Send, receive, and interpret information clearly, accurately, thoroughly, and effectively encompassing interpersonal, cross-functional, and peer group settings.
*Must comply with all work exposure EH&S training requirements and adhere to SIG SAUER Inc. Security Mandates.


Education & Experience:
*High school diploma or general education degree (GED); or one to three months related experience and/or training; or equivalent combination of education and experience.

Working Conditions:
*Regularly perform repetitive tasks.
*Work is primarily standing (90 + % of the shift) with the exception of lunch and break periods. 
*Shifts are 8 hours, 10 hours, and 12 hours. 
*The duties of this job normally require exposure to a typical manufacturing area where frequent standing, sitting, stooping/squatting, walking, and stair climbing can be expected along with frequent lifting and/or moving of tooling, parts, containers, and materials up to 40 pounds.  
*Must be able to reach with hands and arms, bend and kneel frequently at a minimum of 50% of the shift, as well as undergo repetitive wrist, hand, elbow, shoulder, and ankle motions.
*Must demonstrate proficient fine motor skills, the ability to grip, reach, pull, turn, and use tools in the assembly of parts.
*Specific vision abilities required may include close vision, distance vision, peripheral and depth perception, and the ability to focus on the fine print.
*Must wear required Personal Protective Equipment (PPE) in designated areas. 


SIG SAUER, Inc. provides equal employment opportunities to all employees and applicants for employment and prohibits discrimination and harassment of any type without regard to race, color, religion, age, sex, national origin, disability status, genetics, protected veteran status, sexual orientation, gender identity or expression, or any other characteristic protected by federal, state or local laws.