Assembly Process Quality Inspector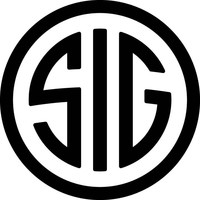 Sig Sauer, Inc.
Posted 9 months ago
Assembly Process Quality Inspector
Newington, NH
Assembly
Full-Time
This Position is responsible for maintaining the build on all product lines and/or Packaging integrity through verification of parts and/or packaging of the work orders. 

Job Duties & Responsibilities:
*Verification that the documented build processes are being followed and that the firearms are being produced to meet SIG SAUER's specifications. 
*Verification that the documented packing processes are being followed and the packaging is complete to the Job. 
*Maintain the integrity of working documents and receipt numbers as well as updating documentation. 
*Work closely with Quality Leadership and Engineering to prepare proper documentation for build lines.
*Communicate effectively to supervision and peers regarding needs, problems, and corrective actions.
*Seek and act upon ways to improve daily work processes to enhance the quality and productivity of builds.
*Participate in engineering Root Cause and troubleshooting processes, PPI Projects, 5S Workplace organizational activities, and maintain the area in good working order.
*Additional tasks as required. 
Education and/or Experience:
*High School Diploma or equivalent.
*Must be highly organized and process-oriented with excellent oral and written communication skills in order to interact with all levels of the organization.
*Have excellent listening skills and be able to handle multiple requests/tasks.
*Ability to use PC systems, copiers, and programs including but not limited to: Microsoft Word, Excel, Outlook, as well as skills in MRP systems (e.g., Oracle).

Working Conditions:
*Able to lift up to 25 Pounds.
*Must wear Personal Protective Equipment (PPE) which is required in designated areas.