Supervisor, Assembly - Electro-Optics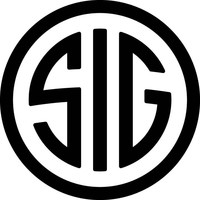 Sig Sauer, Inc.
Posted over 1 year ago
Supervisor, Assembly - Electro-Optics
Wilsonville, Oregon
Assembly
Full-Time
SIG SAUER, Inc. is  a leading provider and manufacturer of firearms, electro-optics, ammunition, airguns, suppressors, and training.   For over 250 years SIG SAUER, Inc. has  evolved, and thrived, by blending American ingenuity, German engineering, and Swiss precision.  Today, SIG SAUER is synonymous with industry-leading quality  and innovation which has made it the brand of choice amongst the U.S. Military, the global defense community, law enforcement, competitive shooters, hunters, and responsible citizens.  Additionally, SIG  SAUER is the premier provider of elite firearms instruction and tactical training at the SIG SAUER Academy.  Headquartered in Newington, New Hampshire, SIG SAUER's workforce is located across eight locations in the United States. The tremendous growth of SIG SAUER has fueled outstanding opportunities for experienced professionals to join our team.

Position Summary:
Position includes supervision of assemblers and production technicians engaged in daily operations and long-term manufacturing metrics. This role will work directly with production and assembly teams to provide training, leadership, direction, correction, optimization of daily work orders and improvements.

Job Duties & Responsibilities:
Guide team to execute efficiently in support of KPI adherence (Quality, Schedule, Cost) 
Lead, coach, and mentor team members to success and continuous improvement (Always striving to take SSEO to that next level)
Read, interpret, create and modify specific and highly detailed work instructions.
Ability to lead diverse production teams during set or varied work shifts.
Maintain communication of production goals, metrics, work order status, line down problems, safety tasks with Manager level, VP level, and cross functional group leaders
Lead team in lean principles. Look for opportunities to add standards and visual queues.
Direct 6S processes and scoring. Follow safety protocol and guidelines.
Perform quality inspections, team audits, and recognize workmanship defects. 
Review timesheets weekly and make correction in compliance with company policies. 
Strategic allocation of personnel to complete production schedule on time.
Collect and analyze production data to facilitate fact-based management and reports for cross functional management teams.
Directly supervise teams of 10+ employees.
Carry out supervisory responsibilities in accordance with the organization's policies and applicable laws.
Additional responsibilities include interviewing, hiring, and training employees; assigning and directing work; appraising employee performance; rewarding and disciplining employees; addressing complaints and resolving problems in conjunction with Human Resources.
Education and/or Experience:
Bachelor's degree preferred, or equivalent combination of education and experience. 
5+ years of assembly leadership experience preferred. Optical mechanical assembly experience a plus.
Strong team building skills.
Understanding of and ability to operate efficiently all tools used in assembly/production.
Ability to work in a dynamic task-oriented work environment and manage a variety of projects.
Microsoft Office experience required, especially intermediate proficiency in Excel. ERP system interface experience a plus. Prior experience with Kronos and Oracle a plus.
Ability to problem solve. High attention to detail and self-motivated.
Ability to read and interpret documents such as safety policies, operating and maintenance instructions and procedure manuals.
Ability to communicate effectively and professionally.
Understanding of Routers, 1 piece flow, and time study process. 

Working Conditions:
Able to lift up to 40 pounds
Skilled in manual dexterity and small mechanical part manipulation with accuracy.
Vision standards may be applicable. 
Must wear Personal Protective Equipment (PPE) which is required in designated areas. 

SIG SAUER, Inc. is an Equal Opportunity Employer and all qualified applicants will receive consideration for employment without regard to race, religion, color, sex, gender identity, sexual orientation, age, non-disqualifying physical or mental disability, national origin, veteran status or any other basis covered by appropriate law.