Buyer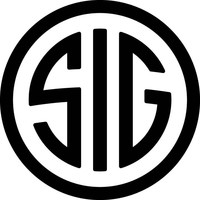 Sig Sauer, Inc.
Posted over 2 years ago
Buyer
Wilsonville, Oregon
Corporate
Full-Time
SIG SAUER, Inc. is  a leading provider and manufacturer of firearms, electro-optics, ammunition, airguns, suppressors, and training. For over 250 years SIG SAUER, Inc. has  evolved, and thrived, by blending American ingenuity, German engineering, and Swiss precision.   Today, SIG SAUER is synonymous with industry-leading quality  and innovation which has made it the brand of choice amongst the U.S. Military, the global defense community, law enforcement, competitive shooters, hunters, and responsible citizens.  Additionally, SIG  SAUER is the premier provider of elite firearms instruction and tactical training at the SIG SAUER Academy.  Headquartered in Newington, New Hampshire, SIG SAUER's workforce is located across eight locations in the United States.

The tremendous growth of SIG SAUER has fueled outstanding opportunities for experienced professionals to join our team.

Position Summary:
The Buyer is responsible for quoting, negotiating pricing and purchasing inventory and materials in support of the build plan with their assigned suppliers and/or commodities.

Job Duties & Responsibilities:
Primary Liaison between SIG SAUER and our suppliers
Reviews and actions MRP messages
Creates and maintains purchase orders
Pulls all documentation and sends out quote requests to suppliers
Evaluates supplier quotes and awards accordingly
Reviews Engineering Change Requests.  Identifies open PO liability, effectivity dates and item attributes prior to approving
Works with Planning to disposition Excess and Obsolete material
Reviews item attributes and submits required changes to the Master Data Management team to implement
Assists Accounts Payables to resolve invoice discrepancies
A contributing member of the MRB team for dispositioning non-conforming material
Escalates supplier related issues in a prompt manner
Helps resolve issues and answer questions from other SIG employees
Performs other tasks and duties as required
Education and/or Experience:
High School diploma required, Associate's Degree preferred.  APICS certification a plus
Three to five years' experience as a Buyer within a manufacturing environment
Experience with raw material, forgings, molded plastics and swiss, lathe, vertical and horizontal machined parts and the various machining processes involved.  MIM experience a plus.
Working experience with ERP systems, Oracle a plus
Microsoft Office Suite, proficiency in Microsoft Excel preferred
Working knowledge of item attributes and their effects on MRP messages
Working experience with FARS and DFARS
ITAR experience strongly preferred, especially with technical data transfer
Working Conditions:
Position consists of sitting 75% of the work day
Travel 10-25%
Able to lift up to 25 pounds
Must wear Personal Protective Equipment (PPE) which is required in designated areas.

SIG SAUER, Inc. is an Equal Opportunity Employer and all qualified applicants will receive consideration for employment without regard to race, religion, color, sex, gender identity, sexual orientation, age, non-disqualifying physical or mental disability, national origin, veteran status or any other basis covered by appropriate law.