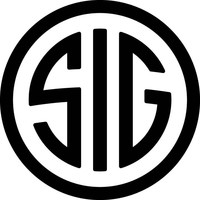 Sig Sauer, Inc.
Posted over 1 year ago
Intern, Finance
Newington, NH
Corporate
Full-Time
SIG SAUER, Inc. is a leading provider and manufacturer of firearms, electro-optics, ammunition, airguns, suppressors, and training. For over 250 years SIG SAUER, Inc. has evolved, and thrived, by blending American ingenuity, German engineering, and Swiss precision. Today, SIG SAUER is synonymous with industry-leading quality and innovation which has made it the brand of choice amongst the U.S. Military, the global defense community, law enforcement, competitive shooters, hunters, and responsible citizens. Additionally, SIG SAUER is the premier provider of elite firearms instruction and tactical training at the SIG SAUER Academy. Headquartered in Newington, New Hampshire, SIG SAUER's workforce is located across eight locations in the United States. The tremendous growth of SIG SAUER has fueled outstanding opportunities for experienced professionals to join our team. 


Position Summary:
The Finance Intern will report to and primarily work under the Senior Financial Analyst but will also have the opportunity to work directly with accounting and treasury. This position will provide tremendous exposure to many of the different ways Finance can help a corporation to succeed.


Job Duties & Responsibilities:
Process documentation around reporting cadence.
Maintain the visual responsibility matrix of our month-end reporting that details who oversees which P&L's/Departments, what reports entail, etc.
Rolling monthly schedules forward for FP&A.
In conjunction with the Sr. Financial Analyst, work on analyzing the Corporate Marketing Department's performance versus the plan and forecast.
Utilize the company's sales reports to pull data specific to certain customers and products that will be incorporated into the Sr. Financial Analysts' monthly P&L analysis.
Under the Sr. Financial Analysts' guidance, serve as the primary pricing request processor
 Adding and removing items to the price list
 Processing Commercial sales promotion requests and price deviations
 Regular maintenance as needed
Royalty Payment Processing & Donation Agreements
 Assist data gathering and tracking agreements
 Secure approvals for payments
Daily cash reporting, running reports and downloads.
Updating daily cash spend schedule (this schedule is used in Finance to balance AP, AR, and book entries).
Helping assemble journal entries related to some of the above responsibilities (royalties & daily cash) for the Sr. Financial Analyst and Assistant Controller to review.
Ad-hoc data gathering, and maintenance requests as required.
Insurance certificate administration (have several large construction projects underway and we need to validate who is on-site and make sure that we have insurance certificates on file).
Review vendors in AP and reach out to contractors for updated certificates.
Compiling invoice details to support our capital debt financing agreement.
Education and/or Experience:
Pursuing a degree in Accounting or Finance is preferred. 
Any related work experience is a plus. 
Working Conditions:
Able to lift up to 25 pounds.
Must wear Personal Protective Equipment (PPE) which is required in designated areas.
SIG SAUER, Inc. is an Equal Opportunity Employer and all qualified applicants will receive consideration for employment without regard to race, religion, color, sex, gender identity, sexual orientation, age, non-disqualifying physical or mental disability, national origin, veteran status or any other basis covered by appropriate law.