Customer Service Representative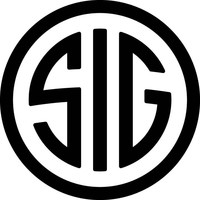 Sig Sauer, Inc.
Posted 6 months ago
Customer Service Representative
Exeter, New Hampshire
Customer Service
Full-Time
SIG SAUER, Inc. is  a leading provider and manufacturer of firearms, electro-optics, ammunition, airguns, suppressors, and training. For over 250 years SIG SAUER, Inc. has  evolved, and thrived, by blending American ingenuity, German engineering, and Swiss precision.   Today, SIG SAUER is synonymous with industry-leading quality  and innovation which has made it the brand of choice amongst the U.S. Military, the global defense community, law enforcement, competitive shooters, hunters, and responsible citizens.  Additionally, SIG  SAUER is the premier provider of elite firearms instruction and tactical training at the SIG SAUER Academy.  Headquartered in Newington, New Hampshire, SIG SAUER's workforce is located across eight locations in the United States.

The tremendous growth of SIG SAUER has fueled outstanding opportunities for experienced professionals to join our team.

Position Summary:
This individual must possess solid written and verbal communication skills, understand and disseminate technical product information, be able to function in a fast paced environment and have a genuine commitment to helping others. The position requires answering of 65+ incoming phone calls per day as well as responding to emails and coordinating efforts of several departments including Shipping, Receiving, Finance, and the Custom Shop to satisfy customer needs.

Job Duties & Responsibilities:
Answers incoming consumer calls, e-mails and/or faxes to resolve warranty claims, Webstore issues, general inquiries and orders for merchandise.  The ability to handle 60+ calls on peak days is expected.
Provides technical assistance and issue resolution on SIG SAUER firearms and products while creating a win/win scenario for both the customer and SIG SAUER.
Enters warranty and order data into computer and informs customer of repair processes, pricing and shipping date projections
Upsells additional accessories and services
Communicate daily with Finance to resolve outstanding credit card payment issues on parts, accessories and billable services
Review social media forums (SIGForum, Sigtalk, etc.) to identify quality and service trends and seek to resolve with end-user and/or internal departments
Develop and maintain working relationships with Marketing, Finance and Shipping/Receiving personnel
Work closely with Custom Shop staff to ensure optimal levels of service, quality, revenue and profitability
Education and/or Experience:
1-3 years Customer Service and/or Inside Tele-Sales experience
Experience working within a Call Center environment (350+ individual contacts weekly)
In-depth knowledge of customer service principles and practices
Proficiency with Oracle and/or Call Center Management Systems
Proficiency in MS Office applications
Firearms product knowledge or demonstrated aptitude (1-3 years)
Associates Degree or equivalent business experience preferred
Comfortable handling, assembling and shooting a wide assortment of firearm
Ability to type a minimum of 40 wpm

Working Conditions:
Able to lift up to 25 pounds
Must wear Personal Protective Equipment (PPE) which is required in designated areas.

SIG SAUER, Inc. is an Equal Opportunity Employer and all qualified applicants will receive consideration for employment without regard to race, religion, color, sex, gender identity, sexual orientation, age, non-disqualifying physical or mental disability, national origin, veteran status or any other basis covered by appropriate law.