Intern, R&D Engineering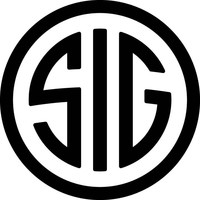 Sig Sauer, Inc.
Posted 8 months ago
Intern, R&D Engineering
Exeter, NH
Engineering
Full-Time
Intern, R&D Engineering
1st Shift

SIG SAUER, Inc. is  a leading provider and manufacturer of firearms, electro-optics, ammunition, airguns, suppressors, and training. For over 250 years SIG SAUER, Inc. has  evolved, and thrived, by blending American ingenuity, German engineering, and Swiss precision.   Today, SIG SAUER is synonymous with industry-leading quality  and innovation which has made it the brand of choice amongst the U.S. Military, the global defense community, law enforcement, competitive shooters, hunters, and responsible citizens.  Additionally, SIG  SAUER is the premier provider of elite firearms instruction and tactical training at the SIG SAUER Academy.  Headquartered in Newington, New Hampshire, SIG SAUER's workforce is located across eight locations in the United States.

The tremendous growth of SIG SAUER has fueled outstanding opportunities for experienced professionals to join our team.

Job Duties & Responsibilities:
Design experiments and write test plans based on review of designs and design specifications. Write detailed test reports.
Perform tests and experiments in accordance with establish documented procedures and standards for test and evaluation under direct supervision.
Comply with and enforce safety practices.
Assist the engineering document control process by drafting engineering change orders, generating internal action requests, copying and filing.
Make CAD design models on SolidWorks or SolidEdge software.
Prepare simple engineering drawings.
Incorporate changes to existing engineering drawings.
Assist in the building of prototype parts and products. Move material from warehouse to prototype shop. Operate manufacturing machines under supervision. Assemble product under supervision.
Participates in and sustains 6S Standards.
Engages in and actively volunteers for Continuous Improvement projects/tasks.
Miscellaneous duties as assigned.
Education and/or Experience:
B.S. in Engineering candidate.
Prepare engineering test documentation.
Make oral briefings of technical content.
Plan and coordinate small group activities.
Use engineering design software.
Working Conditions:
Able to lift up to 25 pounds.
Must wear Personal Protective Equipment (PPE) which is required in designated areas.
SIG SAUER, Inc. is an Equal Opportunity Employer and all qualified applicants will receive consideration for employment without regard to race, religion, color, sex, gender identity, sexual orientation, age, non-disqualifying physical or mental disability, national origin, veteran status or any other basis covered by appropriate law.