Hyperion Financial Administrator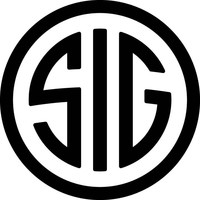 Sig Sauer, Inc.
Posted 6 months ago
Hyperion Financial Administrator
Newington, New Hampshire
Finance
Full-Time
SIG SAUER, Inc. is  a leading provider and manufacturer of firearms, electro-optics, ammunition, airguns, suppressors, and training. For over 250 years SIG SAUER, Inc. has  evolved, and thrived, by blending American ingenuity, German engineering, and Swiss precision.   Today, SIG SAUER is synonymous with industry-leading quality  and innovation which has made it the brand of choice amongst the U.S. Military, the global defense community, law enforcement, competitive shooters, hunters, and responsible citizens.  Additionally, SIG  SAUER is the premier provider of elite firearms instruction and tactical training at the SIG SAUER Academy.  Headquartered in Newington, New Hampshire, SIG SAUER's workforce is located across eight locations in the United States.

The tremendous growth of SIG SAUER has fueled outstanding opportunities for experienced professionals to join our team.


Position Summary:
We are looking for a Hyperion Financial Management (HFM) Administrator to join the FP&A team reporting to the Director of FP&A
You will work primarily with the Finance team and their respective businesses, helping them utilize Hyperion Financial Management for consolidation, management reporting and budgeting across multiple product lines and SBU's
This is a unique position that will involve significant interaction with Finance leadership our IT organization
This role requires the ability to respond to off-hour support issues for major incidents / critical requests

Job Duties & Responsibilities:
Provide system administration for Hyperion Financial Management (HFM) and Hyperion Planning (HP) applications
Supports the initial implementation of the Hyperion applications, working closely with the various team members to establish system dimensionality, support report builds, perform data reconciliation tests, and be responsible for the personnel training
Facilitates the further development and enhancement of the Hyperion tools to meet advancing user needs; including metadata updates, HFM logic updates (rules), report updates, member lists, etc.
Ensure solutions are secure and comply with IT Control procedures
Maintain a process for loading, translating, and consolidating data into a consolidation system to ensure the accuracy of financial data submissions
Maintain FDM system and support business unit users loading data into FDM
Maintain consolidated data for actual, plan, and forecast to ensure data integrity to support the business, and to ensure data consistency between applications and environments
Maintain proper system documentation and controls on system changes, user security updates, system functionality, and procedures
Create training material and provide end-user support, troubleshooting, and training to finance professionals across the organization
Maintain HFM reports via FR Studio/Smart View and process to ensure complete, accurate, and up-to-date reporting tools to support the business
Assist end-users with Smart View how-to requests
Education and/or Experience:
CPA, CMA or equivalent professional credentials in accounting or prior Hyperion experience a plus.
Job related experience for 7 years minimum supporting the finance / accounting and IT areas in a systems capacity
Experience with Hyperion application suite and/or other multidimensionality applications (Cloud applications a plus)
Experience with Project Management
Experience with data integration and automation tools
Solid understanding of business and financial acumen and key finance processes
Ability to execute critical requirements within tight timeline
Solid analytical, communication and interpersonal skills
Must be technical in nature with strong working knowledge of the following areas:
 Generally accepted accounting principles and consolidation accounting.
 Relational database concepts including file structure knowledge data definition.
 System security and data governance processes.
 Must be able to advise how organizational changes, reorganizations and other accounting changes should be represented and treated in the Hyperion application suite and how the surrounding accounting processes handle these changes.
Strong in all Microsoft office programs, especially Excel and PowerPoint
Flexible personality with the ability to work in a less structured roll
Self-driven, intellectually curious individual with high sense of personal ownership
High energy level; Hands on with willingness to dig into detail to understand root causes and solve problems
Results oriented personality with the ability to collaborate with others diplomatically both inside and outside the finance organization
Someone who defines success based on problems solved and improvements made
Working Conditions:
Able to lift to 25 pounds
Must wear Personal Protective Equipment (PPE) which is required in designated areas.
SIG SAUER, Inc. is an Equal Opportunity Employer and all qualified applicants will receive consideration for employment without regard to race, religion, color, sex, gender identity, sexual orientation, age, non-disqualifying physical or mental disability, national origin, veteran status or any other basis covered by appropriate law.