Manager, Financial Planning & Analysis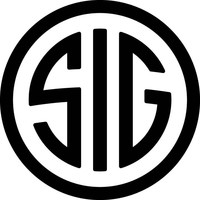 Sig Sauer, Inc.
Posted 8 months ago
Manager, Financial Planning & Analysis
Newington, New Hampshire
Finance
Full-Time
SIG SAUER, Inc. is  a leading provider and manufacturer of firearms, electro-optics, ammunition, airguns, suppressors, and training. For over 250 years SIG SAUER, Inc. has  evolved, and thrived, by blending American ingenuity, German engineering, and Swiss precision.   Today, SIG SAUER is synonymous with industry-leading quality  and innovation which has made it the brand of choice amongst the U.S. Military, the global defense community, law enforcement, competitive shooters, hunters, and responsible citizens.  Additionally, SIG  SAUER is the premier provider of elite firearms instruction and tactical training at the SIG SAUER Academy.  Headquartered in Newington, New Hampshire, SIG SAUER's workforce is located across eight locations in the United States.

The tremendous growth of SIG SAUER has fueled outstanding opportunities for experienced professionals to join our team.


Position Summary:
This position will report to the Director of FP&A and support the CFO and senior leadership by developing and leading timely and accurate reporting and analysis and actionable data analytics to help guide the business.


Job Duties & Responsibilities:
Lead monthly results analysis and reporting by consolidating inputs and contributing to our monthly results packages for Senior leadership
Assume a primary role in executing our annual budgeting and business planning process as well as monthly forecasting process by interfacing with key stakeholders across the business, running and consolidating inputs into our planning models, and loading them into our financial system
Coordinate detailed monthly results analysis at the plant and operating unit levels, including P&L, schedule line level variance analysis, and bridge/waterfall analysis
Perform margin and mix analysis at the customer and product level and use the data to help corporate leadership make better decisions
Support various stakeholders across the company with monthly analysis and presentations on results performance
Other special projects and routine responsibilities as directed by finance staff leadership.
Education and/or Experience:
Bachelor's degree required; one of bachelors or master's in finance and/or accounting required
Experience 7 to 10+ years (Majority within a manufacturing company) at a matrixed (Multiple Business Units/Plants) product-driven company. Strong FP&A, plant/operational accounting experience preferred
Significant Experience working at a publicly-traded company required
Prior Experience and demonstrated strong user skills with ERP systems such as Oracle, JD Edwards, SAP, Infor, etc. is required
Prior Experience with financial consolidation programs such as Hyperion. Profix, TM1, Cognos, etc. is required
The ideal candidate will possess strong financial modeling skills and the ability to harmonize multiple data sets, sift through the data and summarize output for senior leadership
Strong written and verbal communications skills with the ability to effectively interact directly with senior management
Strong in all Microsoft Office programs, especially Excel and PowerPoint
Hands-on with the willingness to dig into detail to understand root causes and solve problems
A self-driven, intellectually curious individual with a high sense of personal ownership
Results-oriented personality with the ability to collaborate with others diplomatically across all levels of the organization
Someone who defines success based on problems solved and improvements made
High energy level; output focused, not input focused
Looks beyond the status quo to the way things should be, unafraid to address obstacles standing between today and the ideal future state
Working Conditions:
Able to lift up to 25 pounds
Must wear Personal Protective Equipment (PPE), required in designated areas.

SIG SAUER, Inc. is an Equal Opportunity Employer, and all qualified applicants will receive consideration for employment without regard to race, religion, color, sex, gender identity, sexual orientation, age, non-disqualifying physical or mental disability, national origin, veteran status or any other basis covered by appropriate law.