Document Control Specialist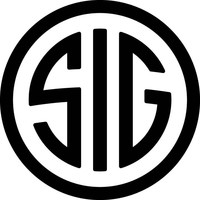 Sig Sauer, Inc.
Posted 4 months ago
Document Control Specialist
Wilsonville, Oregon
IT
Full-Time
SIG SAUER, Inc. is  a leading provider and manufacturer of firearms, electro-optics, ammunition, airguns, suppressors, and training.   For over 250 years SIG SAUER, Inc. has  evolved, and thrived, by blending American ingenuity, German engineering, and Swiss precision.   Today, SIG SAUER is synonymous with industry-leading quality  and innovation which has made it the brand of choice amongst the U.S. Military, the global defense community, law enforcement, competitive shooters, hunters, and responsible citizens.  Additionally, SIG  SAUER is the premier provider of elite firearms instruction and tactical training at the SIG SAUER Academy.  Headquartered in Newington, New Hampshire, SIG SAUER's workforce is located across eight locations in the United States. The tremendous growth of SIG SAUER has fueled outstanding opportunities for experienced professionals to join our team.

Position Summary:
The Document Control Specialist collects, maintains, and distributes electronic and hard-copied documents, departmental files and resource materials necessary to define product configuration and control manufacturing processes that insure conformance to customer requirements. This position develops such documentation with assistance from subject matter experts, when necessary. Manages the operation of document control activities to ensure that all users have access to the appropriate documentation in a timely manner. Recognizes problems in document control areas, recommend solutions and put solutions into actions.  Becomes subject matter expert in use of company's existing document control systems, and recommend/drive improvements, including electronic documentation.

Job Duties & Responsibilities:
Collect and maintain documented information necessary to control product realization processes throughout the organization. This includes assuring electronic distribution, access and retrieval, assuring availability at the point of use and assuring relevant personnel are notified.  Primary emphasis is on quality documentation and record integrity.
In collaboration with quality and manufacturing leads, assure timely distribution of documentation to all appropriate users, and assure that obsolete documentation is removed from work areas. Collaborate closely with those assigned to document control duties in specific departments, as applicable.
Facilitate communication between relevant groups in assembly, supply chain, testing and quality related to documentation, including driving corrective action activity on issues needing improvement.  Perform frequent floor audits of manufacturing floor and lead correction of issues found.
Participate and take leading role in continuous improvement projects.
Perform administrative duties to generate documents as necessary, with inputs from subject matter experts.
Lead control of documented information activities in accordance with ISO 9001 standard and participate on ISO 9001 internal audit team.  Train others on document control procedures.
Assist in obtaining quotations, writing requisitions and ordering office supplies as needed.
Ability to effectively present information in one-on-one and small group situations to next level manager and fellow employees, including between departments.


Education and/or Experience:
High School degree or equivalent, and minimum of two years related experience. Two-year college degree preferred.
Computer skills required, including MS Word, Excel, MRP systems (eg, Oracle) and PLM systems (eg, Agile).
Effective planning, organizational and influencing skills, with the ability to work with a high degree of accuracy.
Detailed oriented with creative problem-solving skills and the ability to get things done.
Highly motivated, with ability to work independently, and with high attention to detail.
Strong interpersonal, communication and customer service skills.

Working Conditions:
Able to lift up to 25 pounds
Must wear Personal Protective Equipment (PPE) which is required in designated areas. 

SIG SAUER, Inc. is an Equal Opportunity Employer and all qualified applicants will receive consideration for employment without regard to race, religion, color, sex, gender identity, sexual orientation, age, non-disqualifying physical or mental disability, national origin, veteran status or any other basis covered by appropriate law.