IT Support Specialist, Manufacturing & Engineering Technologies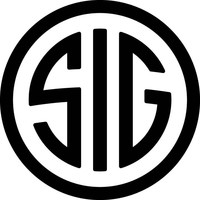 Sig Sauer, Inc.
Posted 1 month ago
IT Support Specialist, Manufacturing & Engineering Technologies
Newington, New Hampshire
IT
Full-Time
SIG SAUER, Inc. is  a leading provider and manufacturer of firearms, electro-optics, ammunition, airguns, suppressors, and training. For over 250 years SIG SAUER, Inc. has  evolved, and thrived, by blending American ingenuity, German engineering, and Swiss precision.   Today, SIG SAUER is synonymous with industry-leading quality  and innovation which has made it the brand of choice amongst the U.S. Military, the global defense community, law enforcement, competitive shooters, hunters, and responsible citizens.  Additionally, SIG  SAUER is the premier provider of elite firearms instruction and tactical training at the SIG SAUER Academy.  Headquartered in Newington, New Hampshire, SIG SAUER's workforce is located across eight locations in the United States.

The tremendous growth of SIG SAUER has fueled outstanding opportunities for experienced professionals to join our team.

Position Summary:
This position focuses primarily on support of IT systems and applications related to manufacturing and design, including Industrial Internet of Things systems, Engineering and Quality software, and other areas.  Position may also be called in to participate in general IT support initiatives as needed. The position requires a self-starter with critical thinking skills and the ability to both prioritize and multi-task. 

Job Duties & Responsibilities:
Support internal customers and company mission related to manufacturing technologies
Act as a point of escalation for IT issues related to Shop Floor, Quality and Engineering technologies. Troubleshoot and resolve trouble tickets as necessary, including documenting troubleshooting steps and resolution within the ticketing system. Train IT Support resources on supporting the Manufacturing environment 
Support and maintain computer systems and software which interact with shop floor equipment, such as on-premise and cloud IIOT platforms, Quality and R&D systems, and equipment configuration software
Support networking infrastructure for manufacturing systems and ensure uptime and reliability, including participating in designing, implementing, and supporting network access methods for shop floor equipment. 
Repair and terminate ethernet cables or coordinate with external vendors for installation of new cables as needed
Support and maintain Engineering, Quality and specialty Manufacturing software such as CAD/CAM, simulation and digital twin platforms, technical writing software, Statistical Process Control and labelling products
Participate in license management and renewal activities including producing reports of license utilization, contacting vendors for quotes, and installing license files
Maintain and update back-end services for supported applications. Maintain install points for front-end applications including building scripts and/or SCCM deployment packages
Coordinate with Facilities team to support CNC machine installation, removal, and relocation activities
Work collaboratively with multiple internal IT support and external software support teams  as well as internal business customers to facilitate communication and resolution of issues
Respond to and document work efforts via internal and external ticketing systems with clear, concise, and complete information

Education and/or Experience:
5+ years of experience supporting Windows based PCs and specialty software, above-average experience with tcp/ip networking (including dhcp, dns, arp, etc.), experience with writing group policies/automation scripts, critical thinking, ability to work independently and report on progress, excellent written, verbal, and interpersonal skills, ability to create and maintain technical documentation.  
Desired: experience with Linux OS, SCCM, TCP/IP and IPv4 networking, MS-SQL database management, IIOT network protocols (FOCAS I/II, MTConnect, Modbus RTU), industrial vending solutions, Rockwell and OPC-UA data acquisition technologies
Must have and maintain valid driver's license.  This position requires on-call emergency support coverage, ability to work in shop floor conditions including standing/bending for extended periods in noisy environments, and local (same-day) travel to multiple locations in the Seacoast, NH area.  

Working Conditions:
Able to lift up to 40 pounds
Must wear Personal Protective Equipment (PPE) which is required in designated areas.

SIG SAUER, Inc. is an Equal Opportunity Employer and all qualified applicants will receive consideration for employment without regard to race, religion, color, sex, gender identity, sexual orientation, age, non-disqualifying physical or mental disability, national origin, veteran status or any other basis covered by appropriate law.