CNC Machine Set-up I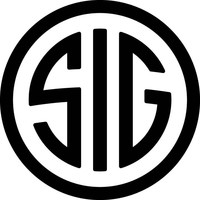 Sig Sauer, Inc.
Posted 7 months ago
CNC Machine Set-up I
Exeter, New Hampshire
Manufacturing
Full-Time
SIG SAUER, Inc. is  a leading provider and manufacturer of firearms, electro-optics, ammunition, airguns, suppressors, and training. For over 250 years SIG SAUER, Inc. has  evolved, and thrived, by blending American ingenuity, German engineering, and Swiss precision.   Today, SIG SAUER is synonymous with industry-leading quality  and innovation which has made it the brand of choice amongst the U.S. Military, the global defense community, law enforcement, competitive shooters, hunters, and responsible citizens.  Additionally, SIG  SAUER is the premier provider of elite firearms instruction and tactical training at the SIG SAUER Academy.  Headquartered in Newington, New Hampshire, SIG SAUER's workforce is located across eight locations in the United States.

The tremendous growth of SIG SAUER has fueled outstanding opportunities for experienced professionals to join our team.

Position Summary:
CNC Machine Set-up performs all the job duties, pre-requisites of the CNC Operator Level I, II, III and can perform all the tasks proficiently. In addition to CNC Level III tasks, the CNC Set-up will perform additional tasks and have additional job knowledge.

Job Duties & Responsibilities:
The CNC setup/operator sets up and operates a variety of machines to mill and/or turn work pieces. Applies a variety of machine tool set up and operating techniques on a daily basis. Troubleshoots set ups and production runs to improve job performance. Sets up and runs various machines to assure that completed work meets all requirements.
Acquire proper documents including routers, set up docs, control plans and blueprints.
Sets up CNC machines including but not limited to 3, 4 or 5 Axis Mills, CNC Lathes, CNC Mill Turns, and Multi Axis Swiss.
Troubleshoots work problems as they arise using knowledge and experience. Modifies NC Code as required to improve effectiveness of the job.
Recommends measures to improve production methods, equipment performance, and quality of product, and suggests changes to increase efficiency of jobs. Familiarity with variety of materials including aluminum, 400 series stainless, mild steel, etc.
Experience with MasterCAM, or equivalent programming software is a plus.
Ability to use basic measuring devices including digital height gauges, calipers, micrometers, dial indicators, and go/no-go gauging including understanding of proper measuring techniques for GD&T.  Knowledge and experience using CMMs a plus
Setup horizontal milling machines with multi-part holding fixtures including defining work and tool offsets
Ability to read and edit Fanuc G-Code programs including solid understanding of Macro-B and main/sub-program calls.
Willingness to work in fast paced, team oriented, production environment – communicating regularly with operators and management through various media
Responsibilities often include but are not limited to training and assisting operators and communicating operator process competencies and training needs with management

Education and or Experience:
3-5 years of working experience
Must have basic understanding of NC Code, Fanuc and Mitsubishi machine controls.
Preferred Equipment Experience includes Mori Seiki, Citizen, Nakamura and Star machines.
Understanding of blueprints and general best shop practices, including GDT and military specs.
Valid Driver's License
Ability to read a limited number of two- and three-syllable words and to recognize similarities and differences between words and between series of numbers.  Ability to print and speak simple sentences.

Working Conditions:
Able to lift up to 40 pounds
Must wear Personal Protective Equipment (PPE) which is required in designated areas.

SIG SAUER, Inc. is an Equal Opportunity Employer and all qualified applicants will receive consideration for employment without regard to race, religion, color, sex, gender identity, sexual orientation, age, non-disqualifying physical or mental disability, national origin, veteran status or any other basis covered by appropriate law.