Industrial Electrician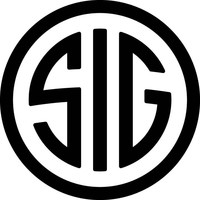 Sig Sauer, Inc.
Posted 9 months ago
Industrial Electrician
Jacksonville, Arkansas
Manufacturing
Full-Time
SIG SAUER, Inc. is  a leading provider and manufacturer of firearms, electro-optics, ammunition, airguns, suppressors, and training. For over 250 years SIG SAUER, Inc. has  evolved, and thrived, by blending American ingenuity, German engineering, and Swiss precision.   Today, SIG SAUER is synonymous with industry-leading quality  and innovation which has made it the brand of choice amongst the U.S. Military, the global defense community, law enforcement, competitive shooters, hunters, and responsible citizens.  Additionally, SIG  SAUER is the premier provider of elite firearms instruction and tactical training at the SIG SAUER Academy.  Headquartered in Newington, New Hampshire, SIG SAUER's workforce is located across eight locations in the United States.

The tremendous growth of SIG SAUER has fueled outstanding opportunities for experienced professionals to join our team.

Position Summary:
This is a "Hands On" position, with the main focus to ensure that the facility is production ready at all times. This position is the "facilities" support for manufacturing and all internal customers.

Job Duties & Responsibilities:
This individual works within the Facilities Department and has a wide range of responsibilities.
The Industrial Electrician reports to either the Facilities Manager or Plant Manager depending on the facility, and must work well in a team environment
This individual must work well with other trades, disciplines, facilities personnel, and always keep in mind that our goal is to support manufacturing, production, and all other internal customers.
Develop scopes of work under the direction of the Facilities Manager.
Plans, and orders parts for, and implements industrial electrical upgrades, repairs, expansions, etc.
Must be able to give approximate costs, and time schedules.
Must be able to efficiently trouble shoot, repair, and build industrial equipment electrical control circuits.
Must be able to install 480V industrial machines quickly, at times contacting vendors directly for additional information.
Must be able to work on several projects at a time, to meet the needs of a rapidly changing environment.
Standard normal electrical duties as well as Plumbing, HVAC and Light Carpentry.
Miscellaneous maintenance duties to ensure we are production ready at all times
Education and/or Experience:
At a minimum, the Industrial Electrician must hold an Arkansas Industrial Electrical License. Minimum of 4 years of experience. This individual will need the skills required to work outside of normal electrical duties; these include but are not limited to:
Plumbing
HVAC
Light Carpentry
Must be able to install 480V industrial machines quickly, at times contacting vendors directly for additional information.
Thoroughly understand high voltage industrial electrical distribution, buss duct, and be able to make things happen to support manufacturing.
Previous experience with basic facilities maintenance is preferred.
Allen Bradley PLC controls and programming experience is preferred.
Working Conditions:
Able to lift up to 25 pounds
Must wear Personal Protective Equipment (PPE) which is required in designated areas.
This position may require standing for long periods of time, working frequently on ladders, scaffolds, and lifts. Working in dusty, dirty, hot or wet conditions, possibly confined spaces, and lifting up to 50 lbs. Work can include being outside or on rooftops during inclement weather conditions.
All though rare, this position must be able to respond to emergencies 24/7.
SIG SAUER, Inc. is an Equal Opportunity Employer and all qualified applicants will receive consideration for employment without regard to race, religion, color, sex, gender identity, sexual orientation, age, non-disqualifying physical or mental disability, national origin, veteran status or any other basis covered by appropriate law.