Graphic Designer/Video Specialist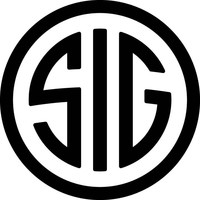 Sig Sauer, Inc.
Posted 1 month ago
Graphic Designer/Video Specialist
Newington, New Hampshire
Marketing
Full-Time
SIG SAUER, Inc. is  a leading provider and manufacturer of firearms, electro-optics, ammunition, airguns, suppressors, and training. For over 250 years SIG SAUER, Inc. has  evolved, and thrived, by blending American ingenuity, German engineering, and Swiss precision.   Today, SIG SAUER is synonymous with industry-leading quality  and innovation which has made it the brand of choice amongst the U.S. Military, the global defense community, law enforcement, competitive shooters, hunters, and responsible citizens.  Additionally, SIG  SAUER is the premier provider of elite firearms instruction and tactical training at the SIG SAUER Academy.  Headquartered in Newington, New Hampshire, SIG SAUER's workforce is located across eight locations in the United States.

The tremendous growth of SIG SAUER has fueled outstanding opportunities for experienced professionals to join our team.

Position Summary:
The Graphic Designer/Video Specialist plays a critical role in the development and execution of marketing programs within the SIG SAUER Marketing Department. This position requires 3-4 years of professional experience as a Graphic Designer/Video Specialist during which he/she has worked within a creative team to execute assignments in print, digital, and social media. Must have excellent communication skills (both written and verbal), be comfortable working both independently and collaboratively, and be able to prioritize and multi-task while meeting strict deadlines.

Must be capable of executing projects from concept through production, juggle multiple projects simultaneously, and meet quick turnaround times while maintaining a high quality of work.

Champion content development and ensure creative elements are integrated and synched with all other channels to drive: brand awareness, engagement, dialogue, and sales across all business pillars (firearms, suppressors, Air guns, Academy, Ammo, and eCommerce).

Job Duties & Responsibilities:
Reports to the Creative Director, working within the creative team.
Primary responsibility will be to develop and create graphics and video content to be utilized in a variety of formats including packaging, email communications, newsletters, digital ads, social media, and presentations, brochures & catalogs etc.
Increase on-time delivery of creative assets across all business units
Streamline asset management to reduce time for image/creative asset collection
Reduce use of outsourced material and increase internal graphic skillset across creative team
Utilize internal assets to establish complete creative asset library of all SIG properties
Positive 360 feedback from team members, cross-functional departments, and key stakeholders
Collaboration and ability to 'influence without authority' within a matrixed organization

Education and/or Experience:
Must be able to shoot, edit and act as the key production resource for a variety of video projects using current industry standard video production equipment and editing software. 
Must be able to consistently contribute as needed across all aspects of the creative process including video productions, illustrations, product photography, photo editing, event graphics, desktop publishing etc.
High proficiency in Adobe Creative Suite design programs. (Adobe Premiere, Photoshop and InDesign a must).

Working Conditions:
Able to lift up to 25 pounds
Must wear Personal Protective Equipment (PPE) which is required in designated areas.

SIG SAUER, Inc. is an Equal Opportunity Employer and all qualified applicants will receive consideration for employment without regard to race, religion, color, sex, gender identity, sexual orientation, age, non-disqualifying physical or mental disability, national origin, veteran status or any other basis covered by appropriate law.