Intern, Sales Support Specialist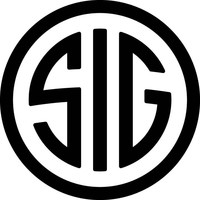 Sig Sauer, Inc.
Posted 5 months ago
Intern, Sales Support Specialist
Newington, New Hampshire
Sales
Full-Time
SIG SAUER, Inc. is  a leading provider and manufacturer of firearms, electro-optics, ammunition, airguns, suppressors, and training. For over 250 years SIG SAUER, Inc. has  evolved, and thrived, by blending American ingenuity, German engineering, and Swiss precision.   Today, SIG SAUER is synonymous with industry-leading quality  and innovation which has made it the brand of choice amongst the U.S. Military, the global defense community, law enforcement, competitive shooters, hunters, and responsible citizens.  Additionally, SIG  SAUER is the premier provider of elite firearms instruction and tactical training at the SIG SAUER Academy.  Headquartered in Newington, New Hampshire, SIG SAUER's workforce is located across eight locations in the United States.

The tremendous growth of SIG SAUER has fueled outstanding opportunities for experienced professionals to join our team.
 
Position Summary:
The Sales Support Specialist will support the fulfillment of orders and provides support to customers and field sales, and is a key link between customers and SIG SAUER. Individuals must be highly motivated, patient and able to multi-task in a fast-paced environment. The position coordinates internally and externally to manage and support sales support functions as it relates to achieving sales goals and keeping our clients satisfied and engaged with our products and services.

Job Duties & Responsibilities:
Interface with internal and external customers
Support field sales on a variety of tasks directly to the sale and/or development of business
Review opportunities with sales, develop quotes, negotiate order conditions
Collaborate with other departments to meet technical and operational requirements of customer
Responsible for order entry, and order management relating to monitoring customers request dates and scheduled ship dates, holds on orders preventing shipments
Responds to incoming calls, e-mails for new orders, or warranty claims, pricing issues, general inquiries for all product lines
Responsible for decisions that impact resources, scheduling, contractual commitments, and customer satisfaction
Utilizes Oracle EBS, Salesforce, other order management systems
Communicates order and account statuses to account managers and customers
Physically inspect orders as necessary
Facilitate and participate in customer visits or events
Other tasks and responsibilities as assigned
Education and/or Experience:
Bachelor's Degree or experience equivalent
Experience with sales, order entry, or customer service
Ability to effectively communicate in English
Proficient in MS Office applications, such as Word, Excel, PowerPoint, etc.
Familiarity with Oracle a plus
An "A" type personality: passionate, attention to detail, and high energy
Creative problem solving skills, and the capability to get things done
Product familiarity or ability to learn details about product catalog

Working Conditions:
Able to lift up to 25 pounds
Must wear Personal Protective Equipment (PPE) which is required in designated areas.

SIG SAUER, Inc. is an Equal Opportunity Employer and all qualified applicants will receive consideration for employment without regard to race, religion, color, sex, gender identity, sexual orientation, age, non-disqualifying physical or mental disability, national origin, veteran status or any other basis covered by appropriate law.