Material Handler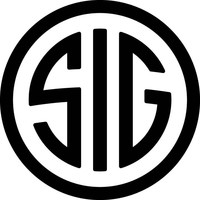 Sig Sauer, Inc.
Posted 2 years ago
Material Handler
Dover, New Hampshire
Warehouse
Full-Time
SIG SAUER, Inc. is  a leading provider and manufacturer of firearms, electro-optics, ammunition, airguns, suppressors, and training. For over 250 years SIG SAUER, Inc. has  evolved, and thrived, by blending American ingenuity, German engineering, and Swiss precision.   Today, SIG SAUER is synonymous with industry-leading quality  and innovation which has made it the brand of choice amongst the U.S. Military, the global defense community, law enforcement, competitive shooters, hunters, and responsible citizens.  Additionally, SIG  SAUER is the premier provider of elite firearms instruction and tactical training at the SIG SAUER Academy.  Headquartered in Newington, New Hampshire, SIG SAUER's workforce is located across eight locations in the United States.

The tremendous growth of SIG SAUER has fueled outstanding opportunities for experienced professionals to join our team.

Position Summary:
The function of material handler is to process parts through the organization. Workers in this area handle a variety of material and products.

Job Duties & Responsibilities:
Load and unload material in machine shop.  Material may be moved to/from racks, skids, or carts.
Use material moving equipment such as pallet jacks, forklifts and dollies to bring products and material to appropriate locations.
Read work orders or follow oral instruction of lead/supervisor in order to deliver correct material to the machine shop.
Perform cycle counts on materials.
Shop attendant responsibilities include removing cutting waist from the CNC machines, replacing full hoppers with empty ones, and loading smaller bins into the large storage bins. 
Maintain cleanliness around work area as well as throughout shop.
Education and/or Experience:
Must be able to work well in a team environment
Must be able to work under the direction of a manager and lead
Must be able to follow established safety procedures
Workers are expected to help meet and exceed predetermined daily, weekly, and monthly production goals

Working Conditions:
Able to lift up to 50 pounds
Must wear Personal Protective Equipment (PPE) which is required in designated areas.

SIG SAUER, Inc. is an Equal Opportunity Employer and all qualified applicants will receive consideration for employment without regard to race, religion, color, sex, gender identity, sexual orientation, age, non-disqualifying physical or mental disability, national origin, veteran status or any other basis covered by appropriate law.