Assembly Technician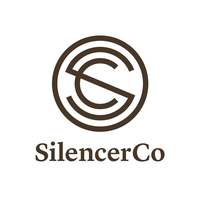 SilencerCo, LLC
Posted 1 year ago
Assembly Technician
West Valley City, Utah
Assembly
Full-Time
Assembly Technician 1


Located in West Valley City, UT


Full-time


Shift: Day Shift - 6:00 AM - 4:30 PM (Monday - Thursday)


Position Description
Work at SilencerCo as an Assembly Technician assembling all suppressors, accessories, and other firearm products. Our Assembly Technician's responsibilities include assembling different components or parts of semi-finished or finished goods, preparing a product that is ready to be sold. If you enjoy working with your hands, in a team environment to reach monthly goals and deadlines this job could be for you.


This position reports to Assembly Supervisor


Who are we?
SilencerCo formed in 2008, when two men in a garage machined, welded and shaped their dreams into a reality. Now, over 10 years later, SilencerCo is still designing and developing products through unconventional ways to create the best suppressors on the market. The founders were determined to only introduce products to the market that were a significant improvement over existing product. SilencerCo continues with dreams and determination while remaining focused on innovation, creativity, and problem solving.


SilencerCo is dedicated to creating products that will improve sound reduction levels, durability and longevity, form and function, ease of use and maintenance in ways never thought of or achieved.


SilencerCo staked its claim on a large share of the market and strives to increase market share with top level customer service, innovative products and the introduction of new products. We aspire to be the benchmark for innovation, marketing, education, and manufacturing for all consumer product companies.


Job Responsibilities
Assemble product components by examining connections for correct fit and finish; fastening parts and subassemblies.
Prepares work to be accomplished by studying assembly instructions, and part lists; gathering parts, subassemblies, tools, and materials.
Maintain a clean and organized workspace.
Participates in regular company product audits.
Maintain accurate and organized inventory.
Maintains supplies inventory by checking stock to determine inventory level; anticipating needed supplies; placing and expediting orders for supplies; verifying receipt of supplies.
Operate ERP system data entry with strong attention to detail.
Comply with safe work practices; understanding work injury procedures, workers comp, and OSHA standards.
Have a foundational working knowledge of SilencerCo product line.
Ability to work with all employees within SilencerCo with exemplary teamwork.
Comply with Compliance standards while handling regulated products

Job Qualifications:
Knowledge of safe work practices; OSHA standards
Knowledge of basic hand tools
Critical thinking, time-management, and problem-solving skills
Knowledge of SilencerCo product line, and basic understanding of product function is a plus.
Efficient and precise in work completed.
Ability to keep a clean and organized work space.
Strong attention to detail.
Excellent team-player
Self starter
Proven ability to take ownership of work, projects, and mistakes
*required*


1 year of basic work experience
Ability to work overtime and weekends as-needed
NOTE: This list presents only the principal duties of the position and is not intended to be comprehensive. Other duties and responsibilities may be assigned as dictated by the business needs and conditions. As an essential function of the job, good attendance is required


Culture
Though we come from all over, every member of the SilencerCo team shares a commitment to create the strongest brand in the firearms industry. We are passionate about our brand, our jobs, and our craft. We are hunters, shooters, scientists, nomads, engineers and explorers that create what others can't even dream of.


We lead the firearms suppressor industry, and work hard to find highly motivated, performance driven, innovative employees. We work hard to build an inclusive environment in which everyone, regardless of gender, race, religion, age or background, can perform at their best.


Why we do what we do
We love suppressors. We believe in saving hearing, reducing recoil, and maintaining situational awareness while shooting and hunting to create a more enjoyable experience. We ultimately question why shooting has to be loud. We never build a "me too" product. We never settle for "good enough," we strive to disrupt. We do what we do because we want better products, because we believe in the 2nd Amendment, and because we are users — we shoot and hunt and want the best experience possible. SilencerCo enjoys the challenge of bringing products to market in a meaningful way that captures immediate market share.


Perks
We have an on-site gym, deep industry discounts, monthly company BBQs, a dog friendly environment, concealed carry classes and that is just to name a few!


Benefits


Competitive salary
401(K) with competitive employer match
Medical, dental, and vision
HSA and FSA programs
100% paid basic life insurance
Paid time off, with 9 paid holidays
Tuition Reimbursement Assistance
Employee assistance program
Disability
Voluntary Products; voluntary life and AD&D, Identity theft protection, short term and long-term disability, telehealth, hospital indemnity, auto and home insurance
All SilencerCo offers are contingent upon passing a background check.