Accounts Receivable Specialist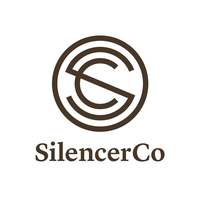 SilencerCo, LLC
Posted 10 months ago
Accounts Receivable Specialist
West Valley City, UT
Finance
Full-Time
Full Job Description
Accounts Receivable Specialist


Located in West Valley, UT


Full-time


Position Description


We are looking for a skilled Accounts Receivable Specialist to join our Accounting team. The Accounts Receivable Specialist is responsible for looking after payment transactions to be upheld by our clients to our company. You will need to maintain ledgers, oversee invoice and billing processing, incoming payment applications, maintain spreadsheets, and databases. You would be responsible to ensure appropriate billing of invoices, timely resolution of customer billing inquiries and reducing accounts receivable delinquency.


This position reports to the Controller


Who are we?


SilencerCo formed in 2008, when two men in a garage machined, welded and shaped their dreams into a reality. Now, over 10 years later, SilencerCo is still designing and developing products through unconventional ways to create the best suppressors on the market. The founders were determined to only introduce products to the market that were a significant improvement over existing product. SilencerCo continues with dreams and determination while remaining focused on innovation, creativity, and problem solving.


SilencerCo is dedicated to creating products that will improve sound reduction levels, durability and longevity, form and function, ease of use and maintenance in ways never thought of or achieved.


SilencerCo staked its claim on a large share of the market and strives to increase market share with top level customer service, innovative products and the introduction of new products. We aspire to be the benchmark for innovation, marketing, education, and manufacturing for all consumer product companies.


Job Responsibilities


Produce and send out customer invoices on a daily basis.
Actively monitor outstanding balances for customers and direct follow up efforts to collect on outstanding balances in a timely manner.
Track and apply incoming payments to customer accounts in a timely manner.
Maintain integrity of financial recordkeeping and reporting by maintaining current and historical A/R Aging reports and related data, and ensuring the company's ERP system is functional and properly implemented and maintained.
Reconcile A/R balance in the general ledger to the A/R Aging report during the monthly/annual close process.
Build, analyze, and maintain the Allowance for Doubtful Accounts reserve on a monthly basis.
Assist with the monthly/annual close process.
Receive incoming billing and invoicing-related mail.
Answer clients' billing questions.
Handle all special billing situations.
Periodically audit customer master records to ensure accuracy of billing addresses and invoice numbers.
Continuous evaluation of current policies and procedures, and recommend process improvements.
Maintain compliance with federal, state, and local reporting requirements.
Other accounting or related duties as assigned by the Controller or CFO.
Job Qualifications


Knowledge of Cash Receipts, A/R and basic accounting principals.
Proficient in Excel.
Experience with ERP accounting systems, experience with Odoo is a plus
Familiarity with budget preparation and cash flow forecast management.
Strong oral and written communication skills.
Strong attention to detail with a dedication to accuracy.
Ability to analyze and manipulate large sets of data.
Strong time-management and organizational skills.
Must work well independently, within a team, on multiple projects and within a fast paced environment.
Ability to plan, execute and drive projects to closure.
Excellent written and oral communication skills.
Works well independently.
Highly organized with the capability to manage a high volume of information while meeting deadlines with effective time management.
Experience working in a manufacturing environment.
*required*


Bachelor's degree in Accounting, Finance, or related field experience required.
A minimum of 2 years experience in AR or accounting capacity.
Must be able to keep certain financial and employee information confidential.
NOTE: This list presents only the principal duties of the position and is not intended to be comprehensive. Other duties and responsibilities may be assigned as dictated by the business needs and conditions. As an essential function of the job, good attendance is required.


Culture


Though we come from all over, every member of the SilencerCo team shares a commitment to create the strongest brand in the firearms industry. We are passionate about our brand, our jobs, and our craft. We are hunters, shooters, scientists, nomads, engineers and explorers that create what others can't even dream of. We lead the firearms suppressor industry, and work hard to find highly motivated, performance driven, innovative employees. We work hard to build an inclusive environment in which everyone, regardless of gender, race, religion, age or background, can perform at their best.


Why we do what we do


We love suppressors. We believe in saving hearing, reducing recoil, and maintaining situational awareness while shooting and hunting to create a more enjoyable experience. We ultimately question why shooting has to be loud. We never build a "me too" product. We never settle for "good enough," we strive to disrupt. We do what we do because we want better products, because we believe in the 2nd Amendment, and because we are users — we shoot and hunt and want the best experience possible. SilencerCo enjoys the challenge of bringing products to market in a meaningful way that captures immediate market share.


Perks


We have an on-site gym, monthly company BBQs, a dog friendly environment, concealed carry classes and that is just to name a few!


Benefits


Competitive salary
401(K)
Medical, dental, and vision
HSA and FSA programs
100% paid basic life insurance
Paid time off, with 8 paid holidays
Employee assistance program
Disability
Voluntary Products; voluntary life and AD&D, Identity theft protection, short term and long-term disability, telehealth, hospital indemnity, auto and home insurance
All SilencerCo offers are contingent upon passing a background check.


Job Type: Full-time


Pay: $0.00 per hour


Benefits:


401(k)
401(k) matching
Dental insurance
Employee assistance program
Health insurance
Tuition reimbursement
Vision insurance
Education:


High school or equivalent (Required)