Financial Planning & Analysis Manager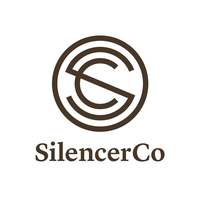 SilencerCo, LLC
Posted almost 3 years ago
Financial Planning & Analysis Manager
West Valley City, UT
Finance
Full-Time
SilencerCo is seeking a dynamic FP&A Manager to develop and lead our Financial Planning and Analysis function and be responsible for all planning processes, including the annual plan, monthly forecasts, long-range plans, and monthly management reporting. We are looking for an ambitious individual with outstanding, proven analytical capabilities and intellectual curiosity who enjoys partnering with business leaders to grasp large complex data sets and develop clear business solutions. The ideal candidate will be a well-rounded problem solver with the ability to drive results. This highly visible role will report to the CFO and will collaborate cross-functionally with many key internal stakeholders and senior leaders, so strong leadership and advanced communications skills are critical for success. The ideal candidate will be asked to drive strategic analysis in a cross-functional organization across multiple product lines, customers, and go-to-market initiatives. They will drive business insights and continuous improvements, bring a quantitative, data-driven mindset, and have outstanding communication and interpersonal skills.


Who are we?


SilencerCo formed in 2008, when two men in a garage machined, welded and shaped their dreams into a reality. Now, over 10 years later, SilencerCo is still designing and developing products through unconventional ways to create the best suppressors on the market. The founders were determined to only introduce products to the market that were a significant improvement over existing product. SilencerCo continues with dreams and determination while remaining focused on innovation, creativity, and problem solving.


SilencerCo is dedicated to creating products that will improve sound reduction levels, durability and longevity, form and function, ease of use and maintenance in ways never thought of or achieved.


SilencerCo staked its claim on a large share of the market and strives to increase market share with top level customer service, innovative products and the introduction of new products. We aspire to be the benchmark for innovation, marketing, education, and manufacturing for all consumer product companies.


Job Responsibilities


Lead planning process including the creation of the annual business plan, rolling forecasts, long-range planning, roadmaps, and other financial models.
Produce ad hoc analytics and strategic projects to support key stakeholder initiatives.
Develop and produce monthly management reporting focused on business performance, financial & operational metrics and trends, and risks & opportunities.
Facilitate financial review meetings with cross-functional business stakeholders, business managers, and senior management.
Support project planning, forecasting, and other scenario analyses.
Present models and related initiatives to senior leaders in easy-to-understand formats.
Research complex issues and provide digestible summaries to decision-makers.
Conduct variance analysis, trend analysis, and financial review documents.
Partner with Accounting to support month-end close, financial reporting process, and variance reporting.
Build outstanding and effective relationships with cross-functional teams.
Utilize standard financial analysis methods, including NPV, ROI, IRR, and Payback Periods in support and analysis of proposed capital expenditures.
Support continuous improvement initiatives surrounding data quality, and systems capability.
Identify improvements that can be made within the company and work with department heads to add greater value and improve company processes and profitability.
Research and understand business operations to identify cost-cutting initiatives.
Lead, track, and follow up with senior leaders on operational and SG&A efficiency initiatives.
Job Qualifications


Detailed understanding of financial budgeting and forecasting concepts and modeling.
Requires advanced knowledge of Microsoft Office - Word, Excel, and PowerPoint.
Experience with database tools preferred (SQL, VBA, Power BI, etc.)
Executive presence with strong interpersonal and communication skills, ability to develop relationships, and influence internal and external stakeholders.
Ability to translate highly complex concepts into digestible summaries for decision-makers.
Leadership experience with the ability to create a positive team-based work environment.
Knowledge of cost and financial accounting.
Financial reporting experience preferred but not required.
Ability to prioritize workload and manage multiple projects and tasks.
Excellent analytical and modeling skills.
Strong problem solving and decision-making skills.
Self-starter who is intellectually curious, and not afraid to seek out projects independently.
Strong business acumen.
Creative thinker, comfortable with ambiguity.
A high degree of accuracy, attention to detail, and confidentiality.
Excellent data management skills.
Effective organizational and time management skills.
Demonstrates a sense of urgency and ability to meet tight deadlines.
Ability to work independently or as a team member.
Highest ethical standards, integrity, authenticity, credibility, and character.
***Required


Bachelor's degree in Finance, Accounting, Economics, Mathematics or related field from an accredited four-year college. (MBA or Master's Degree preferred).
Minimum 5 years of accounting, FP&A, or analyst experience.
NOTE: This list presents only the principal duties of the position and is not intended to be comprehensive. Other duties and responsibilities may be assigned as dictated by the business needs and conditions. As an essential function of the job, good attendance is required.


Culture


Though we come from all over, every member of the SilencerCo team shares a commitment to create the strongest brand in the firearms industry. We are passionate about our brand, our jobs, and our craft. We are hunters, shooters, scientists, nomads, engineers and explorers that create what others can't even dream of.


We lead the firearms suppressor industry, and work hard to find highly motivated, performance driven, innovative employees. We work hard to build an inclusive environment in which everyone, regardless of gender, race, religion, age or background, can perform at their best.


Why we do what we do


We love suppressors. We believe in saving hearing, reducing recoil, and maintaining situational awareness while shooting and hunting to create a more enjoyable experience. We ultimately question why shooting has to be loud. We never build a "me too" product. We never settle for "good enough," we strive to disrupt. We do what we do because we want better products, because we believe in the 2nd Amendment, and because we are users — we shoot and hunt and want the best experience possible. SilencerCo enjoys the challenge of bringing products to market in a meaningful way that captures immediate market share.


Perks


We have an on-site gym, deep industry discounts, monthly company BBQs, a dog-friendly environment, concealed carry classes and that is just to name a few!