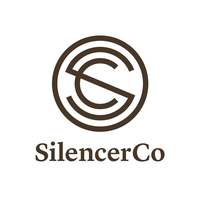 SilencerCo, LLC
Posted 8 days ago
CNC Machine Operator
West Valley City, UT
Manufacturing
Full-Time
SilencerCo is seeking entry level, intermediate, and experienced CNC Machine Operators. Work in an exciting industry growing your current or new skills machining. Experience is preferred, but we are willing to train someone without any experience who has the determination and willingness to learn. SilencerCo is a growing company with room for growth and advancement. Work in an exciting industry building precision, durable, top tier products. We are USA based, and a USA manufacturing company.


Machines we work on:


Mills


Lathes


EDM


Swiss Machines


Okuma


Mori Seiki


Tsugami


Job Responsibilities


Check parts through company systems accurately with high attention to detail
Utilize machine metrics properly
Manually move the turret and be able to explain options to do so and what to look for to avoid crashes
Keep workstations clean and organized with 5s: (Sort, Set in Order, Shine, Standardize, and Sustain)
Replace a bar and check the face properly on a LB3000.
Remove and verify inserts from caps system
Make several offsets directed by a trainer (example: make. Your OD .003 larger)
Responsible to calculate parts per bar for a short bar, and be able to set up parts counter properly
Read prints with little to no help
Check coolant concentration and keep coolant level above 50%
Keep up on machine maintenance and know how to reset maintenance alarms
Replace machines high pressure filters
Keep machines clean of chips and wipe down outside of machine daily
Check and validate coolant
Comply with safe work practices; understanding work injury procedures, workers comp, and safety standards

Job Qualifications - Preferred


Basic computer skills
Ability to read and interpret documents such as safety rules, operating and maintenance instructions, procedure manuals, part prints, process documentation, and work center guidelines
Understand NESW system and be able to describe tool orientation
Understand offsets of X, Y, and Z
Know how to change a wide variety of inserts
Knowledge of different types of stock and inserts
Understanding of axis and direction in regard to making offsets. (EX: what will happen if I make a negative x axis offset on an OD turn tool.)
Understand how to sequence restart with and without "mid auto manual"
Understand how to properly use measuring instruments
Know how to check calibration of measuring devices
Ability to problem-solve
Ability to communicate issues/problems as they arise
Have exceptional attendance (be to work on time, and take breaks at allowed time)
Great work ethic and attitude
Team player
Basic understanding of SilencerCo product line
*required*


This position will require to work weekends and overtime as-needed
High School Diploma
NOTE: This list presents only the principal duties of the position and is not intended to be comprehensive. Other duties and responsibilities may be assigned as dictated by the business needs and conditions. As an essential function of the job, good attendance is required.


Benefits


Competitive salary
401(K) with a competitive employer match
Medical, dental, and vision
HSA and FSA programs
100% paid basic life insurance
Paid time off, with 9 paid holidays
Tuition Reimbursement Assistance
Employee assistance program
Disability
Paid Maternity Leave
Voluntary Products; voluntary life and AD&D, Identity theft protection, short term and long-term disability, telehealth, hospital indemnity, auto, and home insurance