Machine Operator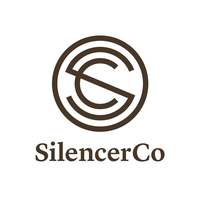 SilencerCo, LLC
Posted 10 months ago
Machine Operator
West Valley City, UT
Manufacturing
Full-Time
Position Description
Join the SilencerCo Machine Shop machining incredible products. We are looking for an entry-level Machine Operator to join our team! We are willing to train someone without any experience who has the determination and willingness to learn. Work in an exciting industry growing your current or new skills machining. This position would be scheduled Monday – Thursday, and be required to work weekends and overtime as-needed. As an Operator you would be responsible to measure and verify parts upholding our high standard for quality and durability. This position requires the operation of various types of conventional and/or computer numerical control (CNC) machines and qualifying work produced.


Who are we?
SilencerCo formed in 2008, when two men in a garage machined, welded and shaped their dreams into a reality. Now, over 10 years later, SilencerCo is still designing and developing products through unconventional ways to create the best suppressors on the market. The founders were determined to only introduce products to the market that were a significant improvement over existing product. SilencerCo continues with dreams and determination while remaining focused on innovation, creativity, and problem solving.


SilencerCo is dedicated to creating products that will improve sound reduction levels, durability and longevity, form and function, ease of use and maintenance in ways never thought of or achieved.


SilencerCo staked its claim on a large share of the market and strives to increase market share with top level customer service, innovative products and the introduction of new products. We aspire to be the benchmark for innovation, marketing, education, and manufacturing for all consumer product companies.


Job Responsibilities
Check parts through company systems accurately with high attention to detail
Utilize machine metrics properly
Manually move the turret and be able to explain options to do so and what to look for to avoid crashes
Keep workstations clean and organized with 5s: (Sort, Set in Order, Shine, Standardize, and Sustain)
Replace a bar and check the face properly on a LB3000.
Remove and verify inserts from caps system
Make several offsets directed by trainer (example: make. Your OD .003 larger)
Responsible to calculate parts per bar for a short bar, and be able to set up parts counter properly
Read prints with little to no help
Check coolant concentration and keep coolant level above 50%
Keep up on machine maintenance and know how to reset maintenance alarms
Replace machines high pressure filters
Keep machines clean of chips and wipe down outside of machine daily
Check and validate coolant
Comply with safe work practices; understanding work injury procedures, workers comp, and safety standards
Job Qualifications - Preferred
Basic computer skills
Ability to read and interpret documents such as safety rules, operating and maintenance instructions, procedure manuals, part prints, process documentation, and work center guidelines
Understand NESW system and be able to describe tool orientation
Understand offsets of X, Y, and Z
Know how to change a wide variety of inserts
Knowledge of different types of stock and inserts
Understanding of axis and direction in regard to making offsets. (EX: what will happen if I make a negative x axis offset on an OD turn tool.)
Understand how to sequence restart with and without "mid auto manual"
Understand how to properly use measuring instruments
Know how to check calibration of measuring devices
Ability to problem-solve
Ability to communicate issues/problems as they arise
Have exceptional attendance (be to work on time, and take breaks at allowed time)
Great work ethic and attitude
Team player
Basic understanding of SilencerCo product line
*required*


This position will require to work weekends and overtime as-needed
High School Diploma
1 year of basic work experience
NOTE: This list presents only the principal duties of the position and is not intended to be comprehensive. Other duties and responsibilities may be assigned as dictated by the business needs and conditions. As an essential function of the job, good attendance is required.


Culture


Though we come from all over, every member of the SilencerCo team shares a commitment to create the strongest brand in the firearms industry. We are passionate about our brand, our jobs, and our craft. We are hunters, shooters, scientists, nomads, engineers and explorers that create what others can't even dream of.


We lead the firearms suppressor industry, and work hard to find highly motivated, performance driven, innovative employees. We work hard to build an inclusive environment in which everyone, regardless of gender, race, religion, age or background, can perform at their best.


Why we do what we do


We love suppressors. We believe in saving hearing, reducing recoil, and maintaining situational awareness while shooting and hunting to create a more enjoyable experience. We ultimately question why shooting has to be loud. We never build a "me too" product. We never settle for "good enough," we strive to disrupt. We do what we do because we want better products, because we believe in the 2nd Amendment, and because we are users — we shoot and hunt and want the best experience possible. SilencerCo enjoys the challenge of bringing products to market in a meaningful way that captures immediate market share.


Perks


We have an on-site gym, deep industry discounts, monthly company BBQs, a dog friendly environment, concealed carry classes and that is just to name a few!


Benefits


Competitive salary
401(K)
Medical, dental, and vision
HSA and FSA programs
100% paid basic life insurance
Paid time off, with 9 paid holidays
Tuition Reimbursement Assistance
Employee assistance program
Disability
Voluntary Products; voluntary life and AD&D, Identity theft protection, short term and long-term disability, telehealth, hospital indemnity, auto and home insurance
All SilencerCo offers are contingent upon passing a background check