Maintenance Supervisor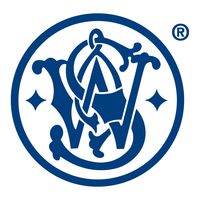 Smith & Wesson
Posted 4 months ago
Maintenance Supervisor
Maryville, Tennessee
Corporate
Full-Time
Since 1852 Smith & Wesson has empowered Americans with the freedom, equality, and security promised by the Declaration of Independence and guaranteed by the Bill of Rights. It is this sense of safety and security that frees us to pursue our goals and dreams, define our future, and fulfill the promise of America.


BENEFITS


Health, Dental & Vision
Prescription Drug Coverage
Employee Assistance Program
Group Life Insurance
Disability Insurance
Investment 401K Plan & Profit Sharing
Discounted Employee Stock Purchase Plan
Paid Vacation, Holidays & Winter Shutdown
Tuition Assistance Program
Employee Product Discounts
Service Awards
Scope of job -- The Maintenance Supervisor is responsible for coordinating repairs and maintenance of all assets within the production facility. Working with direct reports, the Maintenance Supervisor must identify, troubleshoot and develop plans to prevent/repair issues that occur in production equipment and processes.


Education and Experience:


Bachelor's degree and 5 years of prior relevant experience OR
Advanced Degree in a related field and minimum 3 years of experience OR
In absence of a degree, 9 years of relevant experience is required
Current experience managing personnel in a team environment
Understanding of the technical features of injection molding equipment preferred
Experience with Continuous Improvement initiatives, such as Kaizen, 5-S and Lean Manufacturing
Competencies and Skills:


Strong computer skills with the Microsoft suite
Experience with CMMS software required
Strong analytical abilities
Understanding of mechanical, electrical, hydraulic, and pneumatic systems
Excellent communication and interpersonal skills with the ability to communicate across all levels of the organization
Critical thinking skills
Decisive judgment
Ability to delegate tasks, follow up on assigned tasks and report on progress of work
Essential Duties and Responsibilities:


Supervise and coordinate the day-to-day maintenance and repairs of all production equipment
Maintain a safe effective working environment
Develop and maintain preventative maintenance plan for all equipment (Track with KPIs)
Track that all work requests are completed within establish timelines
Develop project plans for both short and long-term projects
Coordinate work with outside contractors
Lead capital projects from the bidding process to competition
Develop long-term plans for equipment replacement and maintenance
Drive continuous improvement projects to reduce maintenance costs
Manage the cost-effective use of contractors, spare parts, and consumables
Establish and maintain accurate parts inventory for equipment within facility
Identify critical equipment and develop redundancy plan
Ability to work off shift or overtime as emergencies require
NOTE: This list presents only the principal duties of the position and is not intended to be comprehensive. The duties and responsibilities listed above may be changed or supplemented at any time in accordance with business needs and conditions


Physical Demands:


Works in a manufacturing environment
Able to lift and move up to 25 pounds occasionally
Able to stand, sit, stoop, squat and walk
NOTE: Reasonable accommodations may be made to enable individuals with disabilities to perform the essential functions.


Work Environment and Personal Protective Equipment:


Within any of our facilities, employees may be exposed to manufacturing noise, airborne liquid chemicals, fine particulate dust, ambient temperatures, and industrial lighting. Work environment is similar to most manufacturing and distribution operations. May be exposed to excessive noise, temperatures, hazards associated with working around moving machinery, work in confined quarters, exposure to vibrations and shop lighting, continuous exposure to hot temperatures, may be humid, odors, dust, continuous exposure to mechanical hazards, and occasional exposure to chemical hazards.


The following Personal Protective Equipment is required:


Safety glasses with side shields and hearing protection are required when on the manufacturing floor
The use of additional personal protective equipment (PPE) may be required when a job task(s) is being completed in or around your assigned department or in another department, this includes safety eyery