Treasury Specialist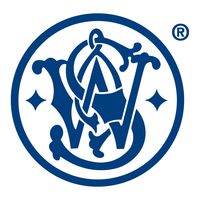 Smith & Wesson
Posted 4 months ago
Treasury Specialist
Maryville, Tennessee
Finance
Full-Time
The treasury specialist is responsible for recording all treasury related activity, reporting the daily cash position, weekly balancing of bank balance to general ledger, preparing wire/ACH payments, supporting preparation of cash forecasts, and other treasury related requests, as well as maintaining the overall relationship with our banking partners.

Education and Experience:
Bachelor's Degree in Accounting or Finance.
Minimum 1-3 years related experience and/or training; or equivalent combination of education and experience.
Good understanding of US GAAP.
Ability to research and resolve accounts.
Experience with SOX compliance.

Competencies and Skills:
Solid written, verbal, communication, and analytical skills a must
Good command of the English language in both written and oral communication
Self-motivated, independent and proactive worker with a high level of organization, professionalism and attention to detail
Strong Microsoft excel skills Familiarity and willingness to work in a deadline-oriented, fast paced team environment
Attention to detail and ability to perform objective analysis a must
Proficiency in SAP a plus

Essential Duties and Responsibilities:
Prepare daily journal entries to record all banking related activity.
Monitor BOT activity and ensure entries recorded without error.
Reconcile bank balance to general ledger balance to confirm accuracy of financial statements.
Maintains current bank account documentation, including balances and transaction details.
Publishes daily cash position to leadership team.
Provide daily reporting to accounts receivable for cash application.
Monitor and resolve bank issues, including fee anomalies and check differences.
Performs, records, and reconciles wire transfers, ACH, or EFT payments to support accounts payable, payroll, or any other request, ensuring compliance with company policies.
Support external and internal financial audits.
Support cash forecasting.
Backup to processing accounts payable check run.
As main point of contact with banking partners, will maintain relationship and work closely with institution.
NOTE: This list presents only the principal duties of the position and is not intended to be comprehensive. The duties and responsibilities listed above may be changed or supplemented at any time in accordance with business needs and conditions.

Physical Demands:
Works in an office environment. Able to sit and work at a computer keyboard for extended periods of time. Able to lift and move up to 25 pounds occasionally.