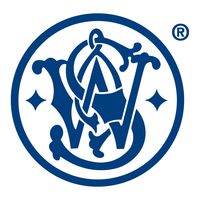 Smith & Wesson
Posted 16 days ago
Injection Molding Set Up Technician
Maryville, Tennessee
Manufacturing
Full-Time
Responsible for removal and installation of molds, preparing equipment for next job

Education and Experience:
High School/GED, Degree requirements, prior experience preferred, but not required
1 year of injection molding experience

Competencies and Skills:
Technical aptitude, can properly use all required hand tools and fork truck
Able to follow safe tool handling procedures
Continuous improvement, positive / can-do attitude
Strong commitment to quality, productivity and team performance in the workplace
Solid interpersonal and communication skills
Must be Fluent in English

Essential Duties and Responsibilities:
Set up molds in molding department
Clean molds, blow out water lines, protect from rusting, and move to proper areas
Clean work area of previous materials and tooling and forward paperwork to PC
Pull paperwork for next job
Hang mold; ensure proper set up for knockout, clamp
Ensure all materials are properly ready and set up, including resin, packaging, and secondary equipment
Break operators as needed
Housekeeping as needed
Other projects as directed by supervisor or management

NOTE: This list presents only the principal duties of the position and is not intended to be comprehensive. The duties and responsibilities listed above may be changed or supplemented at any time in accordance with business needs and conditions.

Physical Demands:
Works in a manufacturing environment
Able to lift and move up to 25 pounds occasionally
Able to stand, sit, stoop, squat and walk

NOTE: Reasonable accommodations may be made to enable individuals with disabilities to perform the essential functions.

Work Environment and Personal Protective Equipment:
Within any of our facilities, employees may be exposed to manufacturing noise, airborne liquid chemicals, fine particulate dust, ambient temperatures, and industrial lighting. Work environment is similar to most manufacturing and distribution operations. May be exposed to excessive noise, temperatures, hazards associated with working around moving machinery, work in confined quarters, exposure to vibrations and shop lighting, continuous exposure to hot temperatures, may be humid, odors, dust, continuous exposure to mechanical hazards, and occasional exposure to chemical hazards.

The following Personal Protective Equipment is required:
Safety glasses with side shields and hearing protection required when on manufacturing floor

The use of additional personal protective equipment (PPE) may be required when a job task(s) is being completed in or around your assigned department or in another department, this includes safety eyewear, hearing protection, and safety footwear.