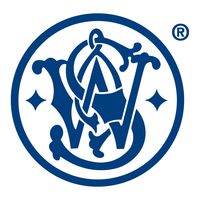 Smith & Wesson
Posted 9 days ago
Production Team Member
Springfield, MA
Manufacturing
Full-Time
Perform routine machinist duties associated with the production of components for pistols, revolvers and rifles. These duties may be manual or CNC machine oriented. Will be expected to perform simple operations, change tooling and adjust assigned machine or multiple machines that perform operations such as drilling, milling, broaching, stamping, grinding, sawing, shaping, filing, sanding or media-blasting, and special purpose machining.


ESSENTIAL DUTIES AND RESPONSIBILITIES:


Operating machine or group of machines and making adjustments as needed to maintain tolerances.
Removing and replacing cutters, tooling, etc., and re-adjusting machine to bring part into gage.
Performing basic data collection functions as directed.
Practicing good housekeeping and 5S requirements.
Performing prescribed preventative maintenance (PM) on machines as required per the PM charts.
Gauging all parts at frequency specified, using the appropriate gage or measuring device.
Safely handling and transporting materials, parts, supplies, etc., within department.
Working to meet or exceed schedule/job standard and quality requirements.
Performing manual work having to do with the handling of materials, if needed.
Regularly calibrating precision measuring devices to assure proper measurements.
Keeping work area and equipment clean, safe and orderly.
Following all safety and EH&S requirements and using proper personal protective equipment.
Practicing safety requirements and keeping machine guards in place at all times.
Openly offering job suggestions for possible improvements such as methods, procedures, ways of doing things, housekeeping, safety, training, etc.
Monitoring and verifying quality in accordance with work instructions, statistical process or any other variances of control procedures prescribed for certifying or testing equipment.
Performing other miscellaneous job duties and related functions as directed by Supervisor or other designated person as needed.
Being actively involved and willing to complete all training requirements to advance skills and proficiencies.
QUALIFICATIONS:


Experience, Competencies and Education


High School/GED preferred
At least 1 year of prior machinist experience, working in a manufacturing environment preferred
General knowledge of the job and machining techniques.
Must be able to read and interpret drawings, follow routers, use simple math to perform calculations, and use basic and advanced measuring tools.
Language Skills


Must have working command of the English language.
Must be able to read, write and interpret the English language.
Must be able to communicate in English verbally and in writing (basic verbal instructions, simple written memos and instructions).
Computer Skills


Basic computer skills preferred.
Certificates, Licenses, Registrations


TRAINING REQUIREMENTS:


All machinists will be required to complete any assigned technical, administrative, EH&S, compliance/regulatory and interpersonal training programs to become a working team member.
To advance level of proficiencies and skills, machinists will be required to complete technical and core training requirements through traditional methods, online training and hands on training, as prescribed by each supervisor.
PHYSICAL DEMANDS:


Must be able to sit, stand, walk, climb, bend, stoop, push, pull, carry, reach, twist.
Must be able to lift up to 50 pounds.
PERSONAL PROTECTIVE EQUIPMENT:


Mandatory wearing of certified safety glasses.
The use of additional personal protective equipment (PPE) may be required when a job task(s) is being completed in or around your assigned department or in another department, this includes safety eyewear, hearing protection, and safety footwear.
All employees are required to apply ergonomic correctness to all job tasks.
May be required depending on position:
Annual vision update in Medical Department.
Involvement in the hearing conservation program.
Involvement in the lead surveillance program.
Wearing of safety certified shoes/boots.
Participation in the stretching program.
WORK ENVIRONMENT:


Within the Smith & Wesson manufacturing facility, employees may be exposed to manufacturing noise, airborne liquid chemicals, fine particulate dust, ambient temperatures, and industrial lighting.
Work environment is similar to most manufacturing operations. May be exposed to excessive noise, temperatures, hazards associated with working around moving machinery, work in confined quarters, exposure to vibrations and shop lighting.