Quality Technician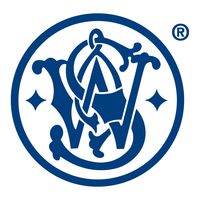 Smith & Wesson
Posted 8 months ago
Quality Technician
Columbia, MO
Manufacturing
Full-Time
The Quality Technician will be responsible for inspecting all incoming parts and products to ensure the design and quality requirements are achieved. The successful candidate will have excellent communication skills, self-motivation, and attention to detail.


Education and Experience:


High School Diploma or GED
Preferred 1-2 years' experience
Basic knowledge of computer programs (ex. Microsoft Word, Excel, etc.)
Experience with measurement devices
General understanding of hunting and shooting sports preferred
Competencies and Skills:


Basic Math skills required
Ability to read drawings and understand part dimensional tolerances.
Clear and effective written and oral communication
Ability to work with a team
Attentive to detail
Good organizational skills
Ability to prioritize multiple tasks
General office equipment
General mechanical aptitude
Self-motivation and willingness to take initiative within established procedures
Essential Duties and Responsibilities:


Inspection equipment including hardness tester
Perform required audit both domestic and international orders for accuracy prior to shipment
Perform random audits and keep logs for those audits
Regular and predictable attendance is required.
Physical Demands:


Ability to sit for prolonged periods of time in front of a computer.
Ability to move about facility on regular basis to perform physical activities, such as, but not limited to, lifting heavy equipment (up to 50 lbs. unassisted), bending, standing, climbing or walking.
Visual and hearing acuity.
NOTE: Reasonable accommodations may be made to enable individuals with disabilities to perform the essential functions.


Work Environment and Personal Protective Equipment:


Within any of our facilities, employees may be exposed to manufacturing noise, airborne liquid chemicals, fine particulate dust, ambient temperatures, and industrial lighting. Work environment is similar to most manufacturing and distribution operations. May be exposed to excessive noise, temperatures, hazards associated with working around moving machinery, work in confined quarters, exposure to vibrations and shop lighting, continuous exposure to hot temperatures, may be humid, odors, dust, continuous exposure to mechanical hazards, and occasional exposure to chemical hazards.


The following Personal Protective Equipment is required:


Safety glasses with side shields and hearing protection required when on manufacturing floor
The use of additional personal protective equipment (PPE) may be required when a job task(s) is being completed in or around your assigned department or in another department, this includes safety eyewear, hearing protection, and safety footwear.