Consumer Insights Manager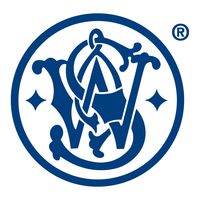 Smith & Wesson
Posted 11 months ago
Consumer Insights Manager
Springfield, MA
Marketing
Full-Time
Description
The Manager, Consumer Marketing Insights is a trusted strategic business advisor to brand management and the broader cross-functional team. The Manager, Consumer Marketing Insights influences recommendations on brand strategy, brand and product portfolio management, and new product development and advertising development with a constant focus on the consumer, shopper and marketplace. The Manager, Consumer Marketing Insights participates in the creation of the strategic consumer understanding plan and responsible for its execution.

Education and Experience:


Four-year college degree, graduate degree or PhD preferred.
4+ years of experience in a consumer insights/market research/McKinsey or similar consulting role.
Competencies and Skills:


Client-side work in consumer products/durables preferred.
Research agency-side research experience a plus.
Demonstrates an understanding of differences among countries and cultures.
Broad based experience in quantitative and qualitative research methods, with the ability to design and deploy research from the ground up.
Experience executing the strategic learning plan for a brand or product category and managing a research budget accordingly.
Experience tailoring communications to different audiences and communicating to stakeholders: brand leadership, cross-functional team members, agency and retail partners, etc.
Genuine respect for and curiosity about consumers, shoppers, and end users.
Experience discovering consumer insights that lead to actionable recommendations.
Willingness to continuously build advocacy for the consumer insights function.
Essential Duties/Responsibilities:
Strategy and Brand Vision Support


Provides guidance to direct manager during strategic planning and situation assessments by incorporating shopper learning into retailer strategy and providing direction regarding brand progress and opportunities in-market.
Provides guidance to direct manager during strategic planning and situation assessments by incorporating consumer learning into brand strategy and providing direction regarding brand progress and opportunities.
Coordinates research activities (product, pack, communication, etc.) and evaluates brand relevance with current and prospective consumers.
Applies current knowledge to assist marketing colleagues in determining where our brands have license to play, using current consumer perceptions combined with new platform exploration.
Makes recommendations grounded in consumer knowledge and guided by a broader understanding of the business.
Brings a spirit of collaboration, partnership, and proactive problem-solving to the role.
Consumer and Shopper Research


Assists with a variety of research methods such as: consumer segmentation, concept testing, new product testing, copy testing, advertising development, shopper decision trees, path to purchase, etc.
Communicates actionable unbiased recommendations on how to move the business forward by delivering solutions that surprise and delight the consumer and win with the shopper.
Coordinates process of helping all stakeholders (both internal and external) understand the full spectrum of consumer and shopper touch points.
Opportunity Identification


Assists in the process of identifying unmet consumer needs.
Participates in the insight driven innovation sessions.
Participates in the process concept writing, ensuring that consumer-friendly language is being used.
Manages the research projects that identify the unmet needs.
Manages and executes the consumer/customer research to determine which opportunities have the most potential for the business.
Manages the segment's process for gauging in-market potential for new products and initiatives.
Product and Concept Testing


Executes the research that determines if the idea/product meets the appropriate criteria to move to the next phase of development.
Proposes the priorities for product and concept testing.
Directs the agencies to conduct concept and product tests and contributes to the project management.
Analyze the results from the concept and product test.
Communicates insights to key stakeholders.
Consumer Culture and Advocacy


Demonstrates curiosity about and respect for our consumers.
Assists with opportunities to bring cross-functional team members closer to consumers.
Implements the organization's strategic learning plan for consumer and end user.
Communicates research findings to organizational counterparts.
Serves as an unbiased, empathetic representative for the consumer and their needs.
Translates consumer needs and wishes into business opportunities.
Project Management


Ensures research projects are designed to ask the right research question and address important business issues.
Matches research to business partner needs and gains stakeholder alignment on scope.
Demonstrates effective project management including setting appropriate action standards, selecting and guiding suppliers, managing within budget and schedule constraints, and delivering actionable results.
Agency Partner Management


Oversees agency partner relationships on research projects by setting a clear understanding of project scope, budget, and deliverables.
Strategically incorporates seasoned supplier opinions and perspectives into project design and deliverables.
Investigates suppliers for potential future projects and initiates capability assessment.
Organization Role and Structure and Talent Management


Collaborates with brand management and product development peers to implement consumer marketing insights best practices.
Implements actions to maximize the effectiveness of consumer marketing insights processes.
Approves a clear statement of work and project scope for all research agencies before beginning work.
Completes Performance Plus "My Action Plan" process for self and may review Performance Plus "My Action Plans" for consumer marketing insights team.



Physical Demands:


Works in an office environment.
Able to sit and work at a computer keyboard for extended periods of time.
Able to lift and move up to 25 pounds occasionally.

NOTE: Reasonable accommodations may be made to enable individuals with disabilities to perform the essential functions.


Work Environment and Personal Protective Equipment:


Within any of our facilities, employees may be exposed to manufacturing noise, airborne liquid chemicals, fine particulate dust, ambient temperatures, and industrial lighting. Work environment is similar to most manufacturing and distribution operations. May be exposed to excessive noise, temperatures, hazards associated with working around moving machinery, work in confined quarters, exposure to vibrations and shop lighting, continuous exposure to hot temperatures, may be humid, odors, dust, continuous exposure to mechanical hazards, and occasional exposure to chemical hazards.


The following Personal Protective Equipment is required:


Safety glasses with side shields and hearing protection required when on manufacturing floor
The use of additional personal protective equipment (PPE) may be required when a job task(s) is being completed in or around your assigned department or in another department, this includes safety eyewear, hearing protection, and safety footwear.