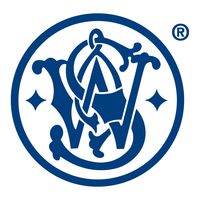 Smith & Wesson
Posted 9 days ago
Marketing Internship
Maryville, Tennessee
Marketing
Full-Time
This internship opportunity will provide hands-on experience and exposure to various marketing functions, including social media, content marketing, email marketing, and analytics.  
Education and Experience:
Currently enrolled in a bachelor's degree program in marketing, communications, or a related field.
Essential Duties and Responsibilities:
Assist in the development and execution of marketing campaigns across various channels, including social media, email, and other digital platforms.
Conduct market research and analysis to identify target audiences, market trends, and competitors.
Create engaging content for social media channels and blogs posts that align with the company's brand and messaging.
Assist in the management and growth of social media accounts by creating and scheduling posts and monitoring engagement.
Assist in creating email marketing campaigns and managing email lists.
Collaborate with the marketing team to brainstorm new ideas and strategies for promoting our brand and products.
Help analyze marketing data and metrics to inform decisions and measure the success of campaigns.
NOTE:  This list presents only the principal duties of the position and is not intended to be comprehensive. The duties and responsibilities listed above may be changed or supplemented at any time in accordance with business needs and conditions.
Competencies and Skills:       
Strong written and verbal communication skills
Proficiency in Microsoft Office and Adobe Cloud
Familiarity with social media platforms, including Facebook, Twitter, Instagram, LinkedIn, and YouTube.
Strong attention to detail and ability to prioritize tasks.
Creative thinking and problem-solving skills.
Ability to work independently and in a team environment.
Physical Demands:    
Continuous: sitting
Occasional: walking, standing, bending, kneeling, squatting, reaching, fine and gross upper body motor movement.
Extended time in a sitting position, prolonged use of a computer, and possible eye strain.