Lever Action Assembly Technician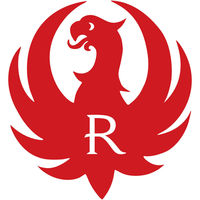 Sturm, Ruger & Co., Inc.
Posted 2 years ago
Lever Action Assembly Technician
Mayodan, North Carolina
Assembly
Full-Time
SUMMARY:
Build, tune, test and inspect lever action rifles
ESSENTIAL JOB DUTIES:
Build and tune timing on lever action rifles to exacting standards
Perform final inspection audits and hand polish assemblies
Maintain manufacturing processes and standards, troubleshoot issues as they arise and drive to root cause, and identify improvement areas within the process
Work hand-in-hand with engineering to drive changes and improvements to ensure safety, quality, delivery, and cost goals are being met
Perform quality audits using inspection equipment
PHYSICAL DEMANDS:
Standing / walking for majority of day. Must be able to bend, stoop, pivot and walk frequently.  Climbing is required.
Lifting:  Must be able to lift up to 40 pounds (Max). 
Push/pull: May be up to 100 pounds.
Specific vision abilities required by this job include close vision, distance vision, color vision, and peripheral vision.
WORK ENVIRONMENT:
While performing the duties of this job, the employee regularly works near moving mechanical parts and is regularly exposed to wet and/or humid conditions, fumes/airborne particles, coolant and cutting oil.  Will be exposed to outside temperatures of heat and cold.
Personal protective equipment that is required includes hearing protection, gloves that are specified for the tasks being performed, and safety glasses.  Must wear safety-toed shoes/boots.