HR Coordinator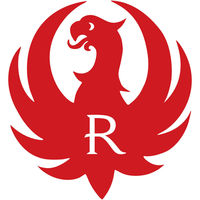 Sturm, Ruger & Co., Inc.
Posted 1 year ago
HR Coordinator
Newport, NH
Corporate
Full-Time
Job Description:
Sturm, Ruger & Co., Inc.
HR Coordinator
Position available in Newport, N.H. 
We are in search of a HR Coordinator to work within our Newport, NH facility.  As an instrumental member of our Human Resources team, the HR Coordinator is expected to work collaboratively with leadership, operations, and employees to provide administrative support in all areas of the human resources department.  This supporting role in the HR department will be responsible for interacting with all levels of employees in a way that leaves employees with a value-added experience, and promotes knowledge of employee related topics throughout the facility.  The right candidate must possess both a proactive and positive attitude along with a strong ability to work with others to further the Company's core values of Integrity, Respect, Innovation and Teamwork.
Tasks:
Provide knowledgeable customer service to employees, applicants, visitors, leaders, management, and other administrative staff and/or departments.
Complete administrative duties in support of the HR team.  This includes the creation, processing and maintenance, of employee records.
Serve employee's HR needs by working with the HR Business Partner to increase HR visibility on the production floor for all shifts, including, but not limited to, visiting every department and production cell regularly to listen and address HR questions and concerns, including demonstrating HR systems functionality. 
Proactively assist Operations and Group Leaders with Attendance tracking and Time questions. 
Responsible for keeping the HR Business Partner apprised of any associate issue that needs to be escalated resulting from associate conversations.
Provide local assistance to the Learning and Development Group Leader, including, but not limited to, Ruger University, Corporate Compliance Program and any other onsite training coordination.
Provide assistance to the Benefits Group Leader and local benefit partners, including the creation and maintenance of associate files, entering of associate data in to various HR systems, and assisting in all aspects of the Open Enrollment process.  
Support the local recruiter by scheduling phone interviews; coordinating the completion of required onboarding processes for new associates, including, but not limited to, scheduling drug screens; delivering new associate onboarding orientation, including safety, lean and job specific orientations; and preparing badges, passes and identification cards, etc.
Timely, effective and efficient coordination of HR events, activities and information sharing.  This includes events such as Anniversary recognition programs, Anniversary gifts, Company awards, Associate Appreciation Day, etc.
Assist the HRIS Support team with keeping home location data clean.  Cross check all data entry in the various HR systems, including, but not limited to, HRIS, benefit systems, etc.
Support the local HR Business Partner as requested.
Other duties as assigned.
Requirements: To perform this job successfully, an individual must be of high integrity. Other requirements and considerations include:
Meticulous attention-to-detail and quality
Required to be professional, up-beat, have a service oriented approach and enjoys diverse responsibilities in a team-oriented environment
Manage and handle confidential data
Meeting or surpassing goals
Strong time management and organizational skills
Handle multiple projects simultaneously within established time constraints
Perform under strong demands in a fast-paced environment
Must have an aptitude for technology, including an intermediate level of Microsoft Office
Proactive, agile, flexible, and adaptable
Strong analytical and problem-solving skills
Ability to work independently and take initiative while also serving as a team player
Strong interpersonal skills, excellent written and verbal communication skills
Ability to read through a simple requested task to understanding the true goal and modifying behavior and actions to support it
Education and Experience:
High school diploma required
Associates degree or higher preferred
5 year experience supporting human resources functions preferred
Additional Job Requirements: 
Must be able to successfully pass a drug and background screen.