Human Resources Business Partner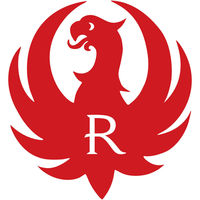 Sturm, Ruger & Co., Inc.
Posted 6 months ago
Human Resources Business Partner
Mayodan, North Carolina
Corporate
Full-Time
We are in search of a Human Resources Business Partner (HRBP) to work in our Mayodan, NC location.   As an instrumental member of the leadership team, the HRBP is responsible for developing and executing a full range of Human Resource services, initiatives and programs across the entire associate life cycle, with the goal of improving operational effectiveness, the associate experience, and the overall health of the business. The HRBP will work collaboratively with the senior leadership team to establish key people initiatives and will serve as a trusted advisor and coach to management and all associates. This leadership role requires a "hands on" approach to tactically deliver on key Lean administrative projects and initiatives. The person in this role is a champion of and helps to facilitate and promote a positive work environment and evolving culture at Ruger, including the Company's core values of Integrity, Respect, Innovation and Teamwork.
Tasks:
Work closely with the HR Director, an HR Generalist and an HR Admin in the Human Resources Department to develop a world class HR Team within this iconic, well-known U.S. based manufacturer.
Provide leadership and counsel to leaders at all levels in Mayodan to drive a Company-wide culture transition of "One Best Way" that is focused on coaching, training and mentoring.
Become an advocate for our associates when necessary and demonstrate a customer service mentality while dealing with all internal customers in an upbeat positive fashion focused on career development.
Help implement the new "shared services" initiative by working closely on Company-wide projects while learning the core business and coaching and mentoring leaders at all levels in Mayodan. 
Have a strong understanding of core Human Resource issues and Employment Law.
Provide leadership and guidance on all workforce matters, including but not limited to, performance, training and education, retention, attrition, compensation, compliance investigations and corrective actions and related documentation, etc.
Partner with leaders at all levels in Mayodan to retain, develop and motivate them to achieve their highest potential.
Requirements: To perform this job successfully, an individual must be of high integrity and maintain confidentiality at all times.  Other requirements and considerations include:
A four-year degree is required for this role.  An advanced degree related to Human Resources or Organizational Development would be a plus.
5+ years of relevant experience in a similar role and in a similar type of work environment is a must.
A strong understanding of Human Resource issues and Employment Law is mandatory to be successful in this role.
Strong written and verbal skills along with the ability to present information to peers, subordinates and Company-wide leadership is critical.
A successful candidate should enjoy being on the factory floor and be able to deal with any disagreements in a positive, productive manner.
Microsoft Office computer skills are a must.  Any experience with Workday or other HCM software would be a plus.

Salary: DOE, please submit your salary requirements with you resume. 

Additional Requirements:
Must be able to successfully pass a drug and background screen. 
Applications will be reviewed as received.  If we have further interest, we will reach out to you directly.  Thank you, for your interest in Ruger Firearms.