Project Manager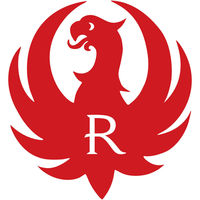 Sturm, Ruger & Co., Inc.
Posted 1 month ago
Project Manager
Mayodan, North Carolina
Corporate
Full-Time
Sturm Ruger is currently seeking a New Product Development Project Manager. This position will be located in the Mayodan, NC facility. However, based on business needs, it could require travel up to one week/month to other facilities or to suppliers. This position requires a highly motivated, achievement oriented individual to manage local project teams. The role requires adherence to the Ruger New Product Design (NPD) process while striving to ensure on time, new product launches.
NPD Vision Statement
A standard NPD system enables us to develop innovative lean products and processes by adhering to a launch process that continually improves time consistency, product/process quality and efficiency.
Tasks:
Lead and motivate local teams to meet Ruger's vision and goals
Lead local teams to work with customers for VOC information and competitive analysis as required
Ensure adherence to principles of simultaneous product and process development
Estimate project capex, expenses, and production costs for gate review and then track them throughout project
Develop detailed project timelines and establish milestones with consensus of the project team and track them throughout project
Mentor project teams on lean product and process concepts and to ensure concepts become imbedded in the DNA of the plant
Work with the Supplier Development Engineers and vendors to identify and eliminate or mitigate risks in the supply chain.
Ensure all aspects of Ruger's NPD process steps are properly followed
Ensure a PFEP is kept accurate and current through collaboration with Material Coordinator
Ensure the scope, design rules, timing, production targets, BOM, PFEP, and Line Layouts are updated, communicated and available to all stakeholders throughout the project.
Ensure compliance to corporate, ITAR and ATF is maintained
Ensure adequate resources are allocated to projects
Demonstrated experience working in a team environment

Minimum Qualifications:
Have a AAS degree in a mechanical related field and 5 years of firearms manufacturing experience
Have a sound knowledge of lean philosophy and the tools used
Fluent with MS Office including MS Project
Demonstrated ability to multi-task and to manage multiple projects simultaneously
Have excellent attention to detail, quality, and interpersonal skills
Have exceptional structured problem solving skills
Demonstrated experience working in a team orientated manufacturing environment

Preferred Qualifications:
BS Degree and 5 plus years project management experience
Advanced knowledge of GD&T, SolidWorks, CAM, fixturing systems, various common materials, tooling, heat treating, finishes, and analyses method