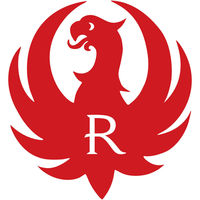 Sturm, Ruger & Co., Inc.
Posted 6 days ago
Buyer/Planner Admin
Prescott, AZ
Customer Service
Full-Time
Essential Job Duties:
Audit purchase requisitions to confirm the information required to process an order
Monitor for appropriate inventory levels of raw materials required for production and replenish materials from qualified suppliers
Use computer systems and other planning tools to plan and replenish materials
Communicate purchase requirements, changes, and delivery deadlines with suppliers
Request quotations from more than one supplier to find the best pricing if necessary
Resolves discrepancies regarding quantity, price, quality and other problems with suppliers, shipping and receiving, or accounting as needed
Work with requestors and suppliers' committed due dates to manage product deliveries
Report incoming hazardous chemical purchases to EHS and maintain accurate records
Use cost saving purchasing techniques with suppliers
Build and maintain strong business relationships with suppliers
Participate in training as mandated by OSHA standards.  Look for additional educational opportunities to improve job skills.
Other duties as assigned
Qualifications & Skills:
Customer care and communication skills
Attention to detail
Knowledge of Oracle or comparable ERP system
Experience with Microsoft Office and the ability to prepare cost reports and spreadsheets
Ability to effectively present information and respond to questions from groups of managers and suppliers
Operational knowledge of the procurement process
Physical Demands:
Associates are frequently required to stand; walk; use hands and fingers, handle or feel; and reach with hands and arms. The position can involve sitting, walking and lifting up to 40 pounds several times throughout the day.  Job is performed standing all day.  Job requires substantial movement/motion with regard to walking, bending, lifting, grasping and applying pressure to an object with the fingers and palms.
Requirements: You must be a minimum of 18 years old, and able to pass both a background and drug screen. 
*Quarterly profit sharing for associates is based on the Company's profits earned for the quarter.  Visit our website at Ruger.com/investor relations to view earnings statements.